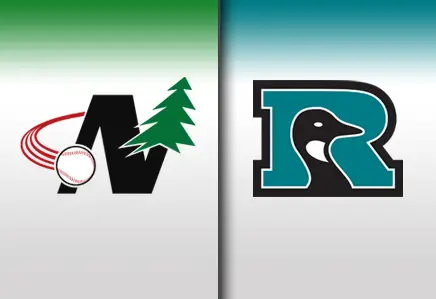 (Rochester, MN)– The Rochester Honkers Baseball Club announced today the signing of three right-handed pitchers for 2013 season, Seth Fuller, Cole Wiper, and Hayden Barnett will join the team this summer.
Fuller is a 6-foot-3, 220-pound sophomore right-handed pitcher from Black Hawk College. He is currently 3-1 with a 1.58 ERA in 7 games and 6 starts for the Braves. The Moline, Illinois native has struck out 28 hitters in 40 innings pitched and has only walked 4. He spent his freshman year at Western Illinois University before transferring to Black Hawk.
Fuller spent last summer in Northwoods League as a member of the Wisconsin Rapids Rafters. He pitched in 24 games all in relief going 5 and 4 with a 2.38 ERA, picking up 9 saves. Fuller was named a mid-season all-star, where he picked up the save, throwing a scoreless 9th inning with 2 strikeouts in the South Division's 4-3 win over the North Division in Madison, WI.
Wiper is a 6-foot-3 180-pound redshirt freshman right-handed pitcher from the University Oregon. The Bellevue, Washington native has pitched in 5 games and 3 starts for the Ducks going 1-0 with a 9.35 ERA in 8.2 innings pitched. Wiper redshirted in at Oregon in 2012.
Following his senior season at Newport High School, Wiper was drafted by the Toronto Blue Jays in the 14th round of the 2011 MLB First-Year Player Draft.
Barnett is a 6-foot-3, 200-pound freshman right-handed-pitcher from the University of Arkansas. Barnett, a native of Houston, TX, has yet to appear in a game for the Arkansas Razorbacks this season.
While at Houston Stratford High School, Barnett was ranked as a top-500 recruit nationally and 61st-best prospect in the state of Texas in 2012 according to Perfect Game.
The Rochester Honkers 20th season begins on May 29th when they travel to Mankato, MN for a 7:05pm start versus the MoonDogs. Their home opener is Thursday, May 30th against the same Mankato MoonDogs. First pitch at Mayo Field is 7:05pm. Season Tickets, Bonus Books, Suites and Patios are now available. Call the Rochester Honkers office at 507-289-1170 for more information.