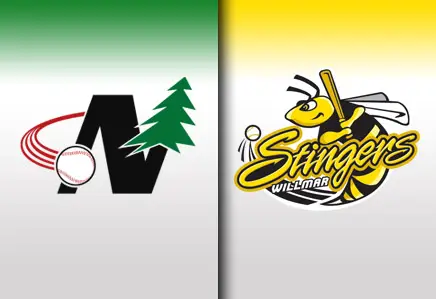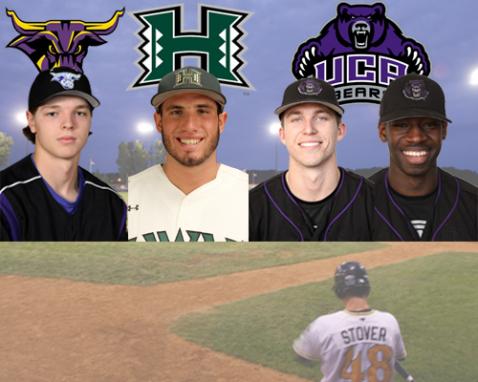 Single tickets for the entire 2013 season to go on-sale this Friday at 10 a.m.
WILLMAR, MN- The Willmar Stingers have announced the signing of 4 more players to the 2013 roster. With these latest additions, the roster is now up to 27 players for this season, which will begin at 7:05 p.m. on Wednesday, May 29 against the Thunder Bay Border Cats at Bill Taunton Stadium.
Joining the club this summer are two outfielders from the University of Central Arkansas, Logan Moon and Jonathan Davis. Stingers fans are accustomed to seeing players from Central Arkansas populate the Beehive as Bryan Wilson (2010) and Forrestt Allday (2012) also played for the club.
Moon, a 6-foot-2 inch, 195 pound junior outfielder, has played in 68 games throughout his career at Central Arkansas. In his college career he has amassed 57 hits, 26 runs scored, 6 triples, and has a career .318 batting average.
Davis, a 5-foot-8 inch, 190 pound junior outfielder has 82 career starts for the Bears and ranks sixth in school history with 35 stolen bases. In his time with the Bears, Davis has had 59 career RBIs, scored 78 runs, and has a batting average of .342
Junior first baseman Marc Flores (University of Hawaii) and red-shirt freshman right hand pitcher Josh Matheson (Minnesota State-Mankato) have also singed to join the club this season.
Flores, a 6-foot-4 inch, 225 pound junior first-baseman has 115 at-bats this season for Hawaii in 31 games. He has been hitting clean-up this spring and ten of his 27 hits this season have gone for extra bases.
Minnesota-State Mankato Maverick Josh Matheson has had a successful freshman campaign out of the bullpen for the Mavericks this spring. In 16 1/3 innings over 9 appearances, he has compiled 18 strikeouts and a .111 batting average against. He has also posted a 2.76 Earned Run Average with a 1-0 record.
"We are excited to have players from familiar programs coming back to Willmar in 2013," co-owner Ryan Voz said. "Coach Hollod has done a tremendous job in recruiting players since day one and has developed some solid relationship across the country." Voz added.
Single game tickets for the Home Opener presented by Marcus Construction are currently on sale. Starting Friday, May 3rd at 10 am, single game tickets for all 35 home games will go on sale. Fans can purchase tickets for the 2013 season on www.willmarstingers.com or by calling the ticket office at 320-222-2010. Season tickets for the 2013 season are $169 for reserved seat backs and $199 for the Gurley's Foods box seats.
The 2013 season begins Wednesday, May 29th at 7:05 pm. The Home Opener presented by Marcus Construction will feature former Minnesota Twin Greg Gagne and a post-game fireworks show. For more information regarding the Home Opener presented by Marcus Construction, visit www.willmarstingers.com or call 320-222-2010. The 2013 season is presented by Charter.