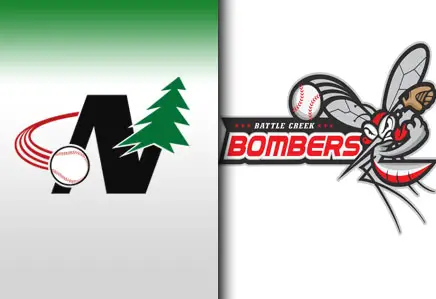 BATTLE CREEK, MI- The Battle Creek Bombers have announced the signings of pitcher Gabe Berman and infielder Brandon Cable from nearby Western Michigan University.
Gabe Berman: 6'2" – 220lb, B/R-T/R, RHP, Western Michigan (Fr.), Bloomfield Hills, Mich.
Brandon Cable: 6'2" – 205lb, B/R-T/R, INF, Western Michigan (Fr.), Grand Rapids, Mich.

Gabe Berman has enjoyed a stellar freshman campaign for the Broncos. In 14 games this season, Berman has compiled a 1-1 record and a team best 2.96 ERA. He has struck out 16 while walking just 10.

His high school career was one to remember. As a junior at Andover High School he received all-league, all-district and all-region honors while striking out 105 with a 1.43 ERA. Berman shined on the mound in his senior season. He struck out 97 with a 1.89 ERA and compiled all-league, all-district, all-region and all-state honors. He led his team to a district championship before their run ended in the regional finals. He is majoring in athletic training.

Brandon Cable has appeared in 35 games so far this season for Western Michigan. In 82 at bats he has compiled a .171 batting average and 7 RBI. He has stolen 5 bases and has an .875 fielding percentage.

It was the bat of Cable that won him multiple accolades during his career at Hudsonville High School. In his junior season Brandon was named all-conference, all-district and all-state and was a Dream Team selection. He batted .514 with 6 home runs, 6 triples, 15 doubles, 37 RBIs and 47 runs scored. He won 2 conference, 2 district and 1 regional championship in 3 seasons. His grandfather, Glen, played baseball at Central Michigan University and his father, Curt, played baseball at Western Michigan.

The Battle Creek Bombers are members of the Northwoods League that has more teams, plays more games, and draws more fans than any other summer collegiate baseball league in America. The team opens up its 7th season in Battle Creek on Wednesday, May 29th. For information on tickets call (269) 962-0735 or visit BattleCreekBombers.com.