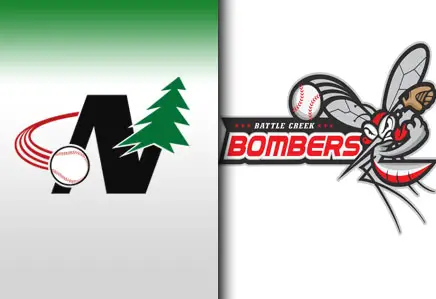 BATTLE CREEK, MI- The Battle Creek Bombers have announced the signing of pitcher Alex Tukey.

Alex Tukey: 6'4" – 175lb, B/R-T/R, RHP, Minnesota (RS Junior.), San Diego, Calif
.
Bombers fans will see a familiar face on the mound this season as pitcher Alex Tukey is returning to Battle Creek for his 3rd season. In 8 appearances for the Golden Gophers this season, Tukey is 1-1 with a 2.92 ERA. During the 2012 season Tukey made five appearances striking out 4 and allowing just 2 earned runs.
During his playing days at Torrey Pines High School, Alex was named Honorable-Mention All-Conference and tied for a team-high 15 appearances. He was part of a team that finished 22-10 and 12-3 against conference opponents. He helped Torrey Pines make the sectional playoffs. He is the brother of former Minnesota swimmer Valerie Tukey. Alex says his most memorable sports moment was pitching four shutout innings against Poway High School, a team that had not been shut out in nine years. He is majoring in communications.
The Battle Creek Bombers are members of the Northwoods League that has more teams, plays more games, and draws more fans than any other summer collegiate baseball league in America. The team opens up its 7th season in Battle Creek on Wednesday, May 29th. For information on tickets call (269) 962-0735 or visit BattleCreekBombers.com.