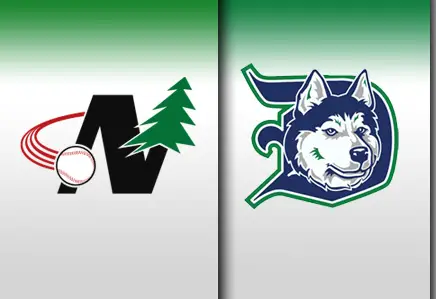 (Duluth, MN) Duluth, MN.–The Duluth Huskies Baseball Club today announced the signing of University of Minnesota Duluth Baseball stand out Alex Wojciechowski for the 2013 season.
The athletic 6-5, 230 lb NSIC Freshman and NSIC Player of the Year lead the Bulldogs with a .429 Batting average. He led the team in total hits (48), slugging percentage (.696), doubles (15) and home runs (5), and only having 16 strikeouts on the year against 10 walks drawn at the plate.
"We are extremely excited to add a local Baseball product that can play at a very high level and compete with the best players in the country, and we feel that Alex has the opportunity to do that in the Northwoods League in order to improve himself as a player and also to help the UMD Bulldogs." Said Huskies Field Manager Daniel Hersey.
The Duluth Huskies opens their season in Alexandria (MN) on May 29th and will rerurn home on Saturday June 1, 2013 for a 7:35pm game against division rival Mankato. Tickets are available online at www.duluthhuskies2.com or by visiting the Wade Stadium Box office.