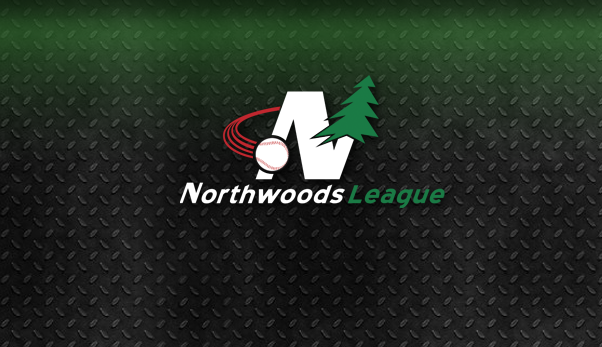 Rochester 5, Mankato 4
The Honkers were led by their offense and a strong pitching performance from Rochester native Josh McKeon (Upper Iowa) who threw 6.1 innings and gave up five hits and three strikeouts. The Honkers were led once again by Bryan Lippincott (Concordia St. Paul) at the plate. Lippincott went 3-for-5 while Jordan Tripp (Golden West) went 3-for-5 with two RBI. The Moondogs were led by third basemen Jordan Steranka (Penn State) who went 3-for-4 with two RBI and a walk.
Brainerd 10, Alexandria 3
The Brainerd Area Lakes Lunkers beat Alexandria 10-3 at Knute Nelson Park by knocking out twelve hits. Second basemen T.J. Berge (Northern Colorado) had a great day at the plate for the Lunkers going 4-for-5 with three runs scored. Blair Roberts (Air Force) went 2-for-3 for the Beetles. Eric Shannahan (John A. Logan) took the loss for the Beetles throwing 4.2 innings giving up six runs on nine hits.
Willmar 11, St. Cloud 5
The Willmar Stingers scored eleven runs on eleven hits against the St. Cloud River Bats pitching staff. Four Stingers recorded multiple hit games led by center fielder Isaac Ballou (Marshall) who went 3-for-5 with two walks and two runs scored. The Stingers got a strong pitching performance from Cody Barnes (Florida Atlantic) who threw a two hitter over 5.0 innings.
Wisconsin Rapids 3, Eau Claire 2
For the second straight night the Wisconsin Rapids Rafters put the go-ahead run on base in the top of the ninth inning, but could not pick up a clutch hit and dropped their third straight, 3-2 to the Eau Claire Express.
Wisconsin 10, Green Bay 4
The Woodchucks and the Bullfrogs put on a hitting display at Athletic Park on Friday night pounding out 25 hits between the two teams. Leadoff hitter Brandon King went 3-for-5 with two runs and two RBI. Woodchuck pitchers Chris Licon and Bobby Alcala combined to give up four runs on fourteen hits. Kris Edwards took to loss for the Bullfrogs throwing 6.1 innings giving up five runs.
La Crosse 10, Madison 3
The La Crosse Loggers certainly didn't look like a team that had collected only seven hits in their first two games on Friday night in Madison when they slugged their way to a 10-3 victory over the host Mallards to improve to 2-1. La Crosse pounded out nine hits on the night led by third baseman Mike Marjama (Sac City) who went 3-for-4 with three runs scored and four RBI via a fourth inning grand slam. Frazier Hall (Southern) also collected a pair of hits on the night while Brett Rettenmeier (Viterbo) scored three runs and Juan Avila (Long Beach State) crossed the plate twice. Tony Mueller (Winona State) was the benefactor of the great run support as he picked up the victory on the mound after tossing six solid innings, limiting the Mallards to just three runs.


Waterloo 7, Battle Creek 4

The Bucks wasted little time on offense, exploding for four of their seven runs right away in the first inning. Eight different Bucks got a hit in the game, and five different players had an RBI, including two from RF Phil Keppler (Iowa). Third baseman Zach McCool (Iowa) was in the zone at the plate, batting a perfect 4-4 on the night. He also had one RBI and pushed his batting average up to .455. First baseman Jake Astor (Southern Arkansas) also showed no signs of cooling off anytime soon, batting 2-4 and pushing his batting average up to .455 as well.
Duluth at Thunder Bay (postponed)
Rained out