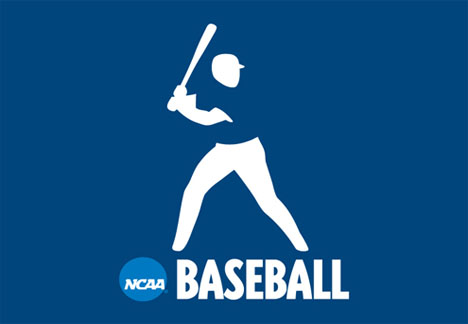 The NCAA Super Regionals have all been set and are set to start June 11th with six of the top eight national seeds making it to the round of 16. The Super Regional winners will play in Omaha at the College World Series which will be the final year at Rosenblatt Stadium before moving to TD Ameritrade Park in downtown Omaha.
The field of 16 is led by the nation's top seeded Arizona State Sun Devils (50-8) who will take on Arkansas (43-19), one of five Southeastern Conference teams in the Super Regionals. Arkansas currently has six players on the Razorback roster that will be playing in the Northwoods this season, the most of any team in the Super Regional. They are led by short-stop Tim Carver (Green Bay), utility Collin Kuhn (Green Bay) and C/1B Monk Kreder (St. Cloud). Kuhn is currently second in the team in home runs (16) while hitting .348 with 17 stolen bases. The Sun Devils have three current NWL players on their roster and coach Travis Kiewiet (Waterloo) who is ASU's Recruiting Coordinator. Former Eau Claire Express star Kole Calhoun picked up the Tempe Regional Most Outstanding Player award after hitting three home runs in three games over the weekend.
Cal State Fullerton (45-16) will take on Pac-10 regular season runner-up UCLA (46-13). The Fullerton Titans secured their eight straight berth in Super Regional play. The Titans currently have four players on their roster that will be playing in the NWL this upcoming 2010 season. First basemen Carlos Lopez (La Crosse) is tied for second on the Fullerton team in batting average, hitting an impressive .376 with 26 extra base hits. Three Rochester Honkers will have a significant impact on the Fullerton team led by Anthony Hutting (OF), Geno Escalante (C) and David Hurlbut (LHP). UCLA is led by La Crosse Logger Dean Espy who leads the Bruins in hitting at a clip of .366 with 48 RBI and 18 extra base hits.
Second ranked Texas (49-11) faces in-state rival Texas Christian (49-11) in Austin, TX starting Friday, June 11th. Utility man Davy Wright (Rochester) is a part of a TCU team that is currently ranked fifth in the nation and is the only team in the nation to be a perfect 13-0 in weekend series.
The bottom half of the Texas bracket has Florida State (45-17) facing the Vanderbilt Commodores (45-18). Vanderbilt punched its ticket to the Super Regional by upsetting the nation's 7th seeded Louisville Cardinals. Both the Seminoles and Commodores have a 2010 NWL player on their roster. The Seminoles have catcher Rafael Lopez (Madison) who has 40 starts behind the dish with 23 RBI. The Commodores have left-handed relief pitcher Sam Selman (Mankato) in their bullpen.
No. 4 ranked Coastal Carolina (55-8) will host South Carolina (46-15) in Myrtle Beach, SC on Saturday, June 12th. Coastal Carolina came from the losers' bracket to beat College of Charleston and advanced to the Super Regional for the second time in school history. Coastal Carolina has two pitchers, LHP Keith Hessler and RHP Brad Goldberg that will be pitching for the Eau Claire Express this season.
The Oklahoma Sooners (47-15) will travel to Charlottesville, VA to take on the ACC Coastal Division Champions, Virginia (50-12). The Cavaliers of Virginia have three players that will play in the Northwoods this season in Madison. Stephen Bruno (SS), Reed Gragnani (INF) and Ryan Levine (C/1B) will be integral parts of the Mallards infield this season.
Miami (41-17) will travel to Gainesville to play Florida (45-15) the nation's 3rd seed. The Hurricanes battled weather delays for much of the past weekend, but beat Texas A&M Tuesday in a game halted by rain on Monday night. Clemson (41-22) and Alabama (41-23) round out the last of eight Super Regionals. Clemson is led by dual sport star Kyle Parker who was drafted by the Colorado Rockies with the 26th pick overall.
Catch a Super Regional starting this Friday, June 11th to see some of the NWL talent that will be heading to a town near you in 2010. Follow these players at www.northwoodsleague.com.