River Bats Hire New Field Manager for the 2011 Season
September 22, 2010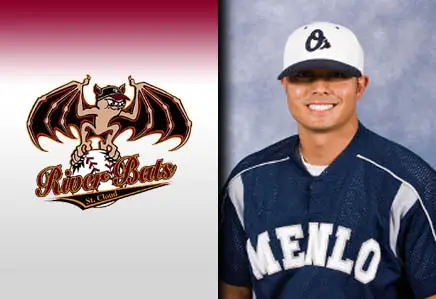 The St. Cloud River Bats have announced that Ben Quinto will be their field manager for the 2011 season.
The 2003 University of San Diego graduate played for the River Bats during the summers of 2001 and 2002 where he helped the club clinch Division Championships both years, and became an All-Star during the 2002 season. Quinto is currently an assistant coach at Menlo College, but knows the River Bats and the Northwoods League very well.
"The Northwoods League and the River Bats are an incredible opportunity for both coaches and players." Quinto said. "I'm looking forward to coming back to St. Cloud for another great summer."
"It's always good to have someone with some River Bats experience running the show." Joel Sutherland, River Bats managing partner said. "He's seen it all by playing here, most importantly he knows how crucial our fans and this community are for the organization."
The experience on the diamond speaks for itself with Quinto. He helped San Diego win their conference for the first time in school history, he was a Northwoods All-Star for the River Bats, Quinto was even the starting shortstop for the Philippine National Team in 2003. All of these accolades helped him begin a stellar coaching career.
After the Menlo season was over last year Quinto added to his resume by becoming the assistant coach for the Fayetteville SwampDogs of the Coastal Plains League, a similar summer collegiate league.
"At this stage in his career he has summer league experience both coaching and playing." Sutherland added. "He knows the tradition that the River Bats organization has and he wants to win a championship. He's always been a part of the River Bats family and we're excited to have him back in St. Cloud leading our team from the dugout."
Quinto and the River Bats front office will be working to put the roster together for the 2011 season over the next couple of weeks.
"I still have memories and contacts from people in St. Cloud." Quinto added. "It was an incredible opportunity to play in front of those fans, now I get to help provide that opportunity to other young players this summer."