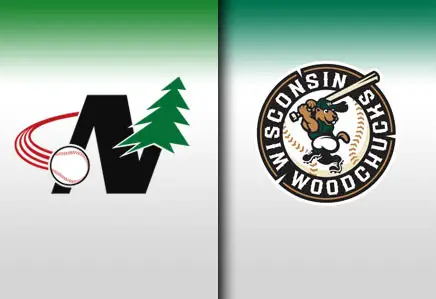 The Wisconsin Woodchucks have announced the signings of Carlos Escobar Jr. and Garrett Yrigoyen of the University of Nevada- Reno. After producing two of their top players from 2010 in Brock Stassi and Jayson McClaren, the 'Chucks will hope for more of the same out of their two new Wolfpack.
Yrigoyen, a 6'2" 190 pound junior, will be the Wolfpack's primary 3rd baseman again this spring after starting 41 games at the hot corner in 2010. A 4th year junior, Yrigoyen transferred to Nevada in the fall of 2009 after playing one season at San Joaquin Delta junior college.
After establishing himself with a .296 batting average and 30 RBI as a sophomore, Yriogyen, a Manteca, CA native, is expected to take a leadership role and add some pop to a veteran Wolfpack lineup. Through the team's first six games, Yriogyen leads qualifying hitters with a .364 average and an .849 OPS.
Standing 6'3", sophomore backstop Carlos Escobar Jr. has already made a name for himself as an exceptional defender. Playing in 32 games a true freshman, Escobar Jr. posted a .971 fielding percentage, while throwing out nine of 21 would-be base-stealers.
Appearing to have won the everyday job behind the plate in his sophomore campaign, Escobar Jr. should see more consistent time in the batter's box this spring, which should give him a chance to improve on his .221 average and 14 RBI from 2010. A 41st round draft pick in 2009, the Northridge, CA native trails only Yrigoyen, his new Woodchuck brethren, with a .300 batting average thus far on the season.