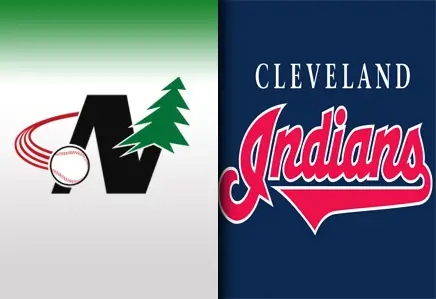 The Cleveland Indians of the always competitive American League Central look to contend in 2011 with combination of veteran superstars and athletic prospects. The Indians outfield of Grady Sizemore, Shin-Soo Choo and Michael Brantley will guide the offense alongside former 1st round pick Matt LaPorta. Cleveland's pitching staff will be a huge question mark again in 2011 as they finished with a 4.22 team earned run average (11 out of 14) in 2010 in the American League.
Second year manager Manny Acta is yet to make the MLB playoffs in four seasons (Washington 2007-2009, Cleveland 2010) and has an uphill climb against potential playoff contenders Minnesota, Detroit, and Chicago. Cleveland's last playoff appearance was in 2007 when they won the AL Central with C.C. Sabathia, Cliff Lee and Fausto Carmona pitching their way to a 96 win season. The Indians currently have the second longest World Series Championship drought (62 years) behind the Chicago Cubs.
The Indians currently have 13 Northwoods League alumni in their Spring Training camp with Jack Hannahan, Jerad Head and Doug Mathis headlining the group.
Jack Hannahan played in Mankato in 1999 during his summers away from the University of Minnesota. While at Minnesota, Hannahan was named Big Ten Conference Player of the Year as he led the league in homers, runs and runs batted in. The Cretin-Durham Hall star was drafted by the Detroit Tigers in the 3rd round of the 2001 MLB Draft, but didn't make it to the Majors until 2006. In five seasons at the Major League level, Hannahan has a career .224 batting average with 90 RBI's in 290 games played.
Jerad Head played for Washburn University in Kansas and went undrafted after playing in the Northwoods League. Head was picked up by the Indians and has spent the past five season in the Minor Leagues. 2010 was Head's best MiLB season as he split time between the Akron Aeros (Double-A) of the Eastern League and the Columbus Clippers (Triple-A) of the International League. While playing for the Aeros, the twenty-eight year old hit .312 in 65 games with 15 homers and 51 RBI's.
Dough Mathis was a member of the Northwoods League in 2004 as a pitcher for the Duluth Huskies. Mathis has been drafted three times as he was drafted out of Show Low High School, Central Arizona College (Junior College) and also the University of Missouri. The right handed pitcher was drafted in the 2005 MLB Draft in the 13th round by the Texas Rangers. Mathis spent the past three seasons with the Rangers before signing a Minor League contract with Cleveland in January of 2011.
Follow these three former NWL alumni in their quest of making the 40-man roster for Cleveland in 2011.