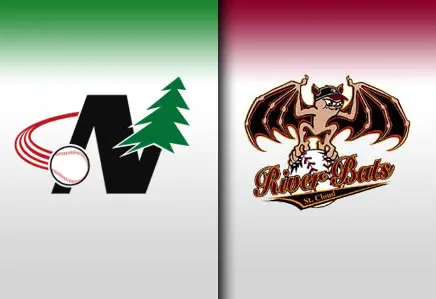 The St. Cloud River Bats announced recently the signing of two St. Cloud State Huskies to temporary contracts. Sophomore infielder Travis Cariveau and freshman left-hander Chris Kubitz will join the River Bats at the conclusion of the spring season. Temporary contracts run a minimum of 10 days and can run as long as June 30.
"It is great to add local talent to the roster," River Bats Managing Partner Joel Sutherland said. "It seems like we get a few productive players from St. Cloud State every season. We expect Travis and Chris to be huge contributors."
Both players have posted good numbers this spring at St. Cloud State. As of May 8, Cariveau is tied for third on the team in hitting with a .344 average. He also has three home runs and 31 RBIs. Last summer, Cariveau had a stint with the Brainerd Lakes Area Lunkers. In nine games, Cariveau tallied four hits in 27 at-bats.
On the mound, the 6'5'' Kubitz has worked exclusively out of the bullpen. In 18 relief appearances, Kubitz is 3-0 with a 2.08 earned run average. Opponents are hitting just .167 against the southpaw.
The River Bats can sign a maximum of 30 full time contracts by May 15 and can have as many as 26 players on its active roster during the season. Keep checking for continuing updates on the roster.