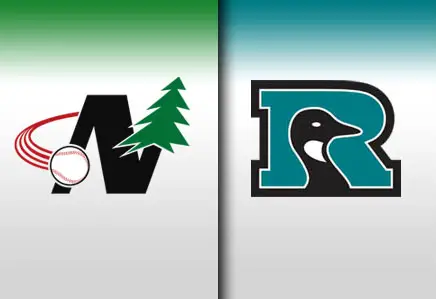 The Rochester Honkers Baseball Club announced today that Ryan Ruiz, their scheduled Field Manager for the 2011 season, will not be joining the team this summer due to his new collegiate coaching responsibilities.  Ruiz has accepted an assistant coaching position at Grand Canyon University, a Division II university in Phoenix, AZ, and will need to stay on campus and head up their recruiting process.
"This was one of the toughest decisions to make in my coaching career," said Ruiz.  "I love Rochester, the front office, players and fans, but I had to make a career choice towards my career goals."
This situation is not uncommon in summer collegiate baseball with coaches trying to advance to the next level, just like players are.  The Honkers lost their manager in 2010 when he took a professional job with the Toronto Blue Jays and Ruiz got the nod as his replacement.
The Honkers have acted quickly to replace Ruiz and are proud to announce that Stefan McGovern, Assistant Coach and Recruiting Coordinator at Metro State College, a Division II program in Denver, CO, has been named their new Field Manager for 2011.
"I'm very excited to be named the Honkers new Field Manager for 2011," said McGovern.  "I know it was a very tough situation for the organization to deal with losing Coach Ruiz at the very last minute, but I am very confident in my abilities as a coach and manager."
McGovern concentrates mostly with the hitters at Metro State.  This past season, he guided his team to a .330 team average in 46 (29-17) games played (17th in the Nation).  His team was also 6th in the Nation in runs per game (8.7), while having a slugging percentage of .503 and hitting 109 doubles.  Impressive numbers as the new BBCOR bat certification rules are in effect. (BBCOR certification means that the bat will have the same kind of very restrictive trampoline effect that all wood bats have.)
"It's my goal as part of this fine organization to not only bring Rochester their 6th NWL Championship, but to also help my players improve so they have the ability to play professionally."
McGovern is no stranger to summer collegiate baseball.  Last summer as an assistant coach for the Alaska Glacier Pilots of the Alaska Summer League, he guided the team to a 2nd place finish at the NBC World Series.  He was also the Head Coach of the Denver Cougars of the Rocky Mountain Summer League, where he led them to their first league title in over 20 years.  They also finished 3rdd in the NBC World Series, Colorado's highest finish in NBC World Series history.
"Stefan will step in and do a great job," added Ruiz.  "He has summer ball experience with success as an assistant and manager.  There is no doubt in my mind he can lead this team to a league championship.  Thank you all for your support as my time in Rochester was an experience I will never forget."
Ruiz finished the 2010 NWL Season 36-29 and guided the team to a first half North Division Championship.  The Honkers swept St. Cloud 2-0 in the Divisional Playoffs and then lost in the pivotal game #3 of the NWL Championship Series to Eau Claire.
The Fans first look at Stefan McGovern will be on Media/Fan Day on Tuesday, June 2nd at 6pm.  McGovern lands in Rochester late Monday and will join Honkers Pitching Coach, Peter Burg.