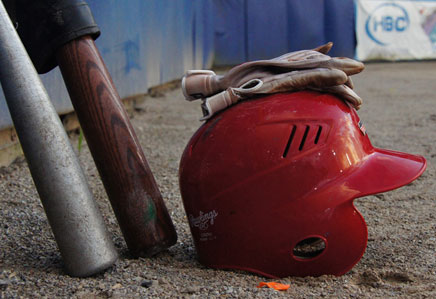 Battle Creek 24, Wisconsin 10
Bryce Redeker (Miami (OH)) had one of the best offensive performances in Northwoods League history helping Battle Creek tie a Northwoods League record for runs scored as they defeated Wisconsin by a football score of 24-10. Waterloo in 1998 and La Crosse in 2010 had previously scored 24 runs in a game. Redeker went 6-for-7 with two home runs, a double, three singles, scoring four runs and driving in an astonishing nine runs for the Bombers. Everybody in the Bombers lineup had at least one hit with all but two batters having at least two hits of the 23 total on the night for Battle Creek. Jimmy Martinez (Western Michigan) and Ryne Otis (Taylor) both homered and drove in four. Carlos Escobar (Nevada-Reno) went 3-for-4 with two home runs in the loss for Wisconsin.
Alexandria 9, Mankato 5
Shaun Cooper (Utah) tied the Northwoods League record for home runs in a season, but Alexandria scored eight unanswered runs to pick up an important 9-5 victory at Mankato. The win for the Beetles tied the regular season series at 5-5 between the probable playoff opponents. Cooper's 19th home run ties the 17-year-old NWL home run record set by Jason Washam of Rochester in 1994. Chris Fritts (Tennessee) and Rick Devereaux (Pittsburgh) each drove in two runs in the win for Alexandria.
Rochester 5, Brainerd Lakes Area 2 (Game 1)
Both starting pitchers went the distance but Nick Dolsky (Nebraska) got the better of fellow all-star Kye Winter (Augustana) as Rochester won the first game at Brainerd by a 5-2 score. Dolsky (3-2) was charged with just one earn run over seven innings while striking out three and allowing five hits. Winter (4-4) allowed three earned runs on nine hits and struck out six. Eric Birch (Mary) drove in two runs to lead the Honkers offense in the victory.
Brainerd Lakes Area 6, Rochester 3 (Game 2)
Dan Olinger (Minnesota) and Jonathan Crist (Youngstown State) each had two hits and Vince Bruno (California) drove in two runs as Brainerd Lakes Area earned a split of the doubleheader with a 6-3 win. Tyler Harris (St. Edwards) tossed two scoreless innings of relief while striking out three to earn his first win of the season. Devin Thaut (Southern Polytechnic State) went 3-for-3 with an RBI in the loss.
Wisconsin Rapids 8, Waterloo 7
A four-run 9th inning wasn't enough for Waterloo as they fell at home Wisconsin Rapids 8-7. Josh Cyr (North Alabama) doubled, tripled and drove in four runs for the Rafters. Justin Jirschele (UW-Stevens Point) added three hits and two runs scored in the victory. Cameron Perkins (Purdue) had a big night for the Bucks going 3-for-5 with three RBIs and two runs scored. Jeff Popick (Mesa State) added three hits for Waterloo. With a quality start, Augey Bill (Arizona) earned the win improving to 3-1.
Eau Claire 10, Madison 5
Eau Claire exploded for nine runs over the final three innings to storm past Madison by a 10-5 margin. The teams combined for six home runs in the game with four of the off the bats of the losing Mallards squad. Willie Argo (Illinois) went deep twice and now has nine on the season. Matt Juengel (Texas A&M) and Travis Parker (St. Louis) also homered in the loss. Zac Fisher (New Mexico State) and Parker Hipp (New Mexico State) hit the home runs for the Express. Ryan Shober (Illinois-Chicago) doubled twice and knocked in a game high four RBIs.
Willmar 8, St. Cloud 3
Eduardo Gonzalez (Alcorn State) doubled twice, scored two runs, and drove in two others leading the Willmar Stingers to an 8-3 road victory against St. Cloud Monday night. Pat Stover (Santa Clara) went 3-for-4 in the victory. Jeremy Banks (Youngstown State) hit his first home run of the season going 2-for-3 in the loss for the River Bats. Ben Burns (Daytona State) pitched seven strong innings to improve to 2-1. Michael Fagan (Princeton) was tagged with the loss but struck out six to increase his league-leading total to 73.
La Crosse at Green Bay (Postponed)
An afternoon storm left the Joannes Stadium field unplayable on Monday night. The Loggers and Bullfrogs will play an important doubleheader on Tuesday beginning at 5:05 PM as they enter play tied for first place in the South Division second half standings.
Thunder Bay at Duluth (Canceled)
The game in Duluth was rained out and will not be made up with it being the final scheduled meeting between the teams.