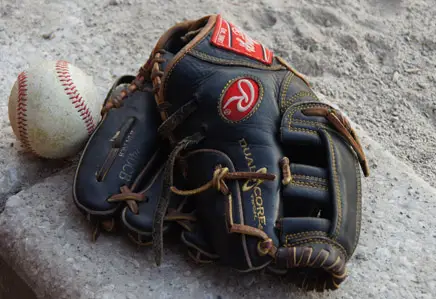 Green Bay 13, La Crosse 0 (Game 1)
Tim Giel (Columbia) was dominant on the mound for five innings and Phillip Ervin (Samford) was beyond perfect at the plate in leading the Bullfrogs to a blowout victory over the Loggers in the crucial first game of a doubleheader in Green Bay Tuesday. The Loggers and Bullfrogs entered play tied for first place in the second half South Division standings. Giel (7-3) is now tied for the league lead in wins after limiting La Crosse to no runs on three hits over five innings. Ervin connected on two home runs in the game, driving in five, scoring three times and walking twice. Dustin McAlpine (Dallas Baptist) went 2-for-2 in the game with three RBIs and hit his 5th home run.
Green Bay 5, La Crosse 1 (Game 2)
Andy Hunter (Gonzaga) followed up Giel's game one performance with a dominating effort of his own as the Bullfrogs swept the Loggers in the doubleheader. Hunter struck out 11 and allowed just one run on six hits over 5 2/3 innings to improve to 5-2 on the season. Eric Peterson (Washington) went 2-for-3 with a double, RBI and a run scored. McAlpine drove in two runs with a third-inning single. Trevor Brown (UCLA) had a pair of hits for the Loggers in the loss. Green Bay now holds a two-game lead in the second half South Division standings with five games remaining.
Willmar 5, St. Cloud 4
With two outs in the bottom of the ninth inning, Mitch Rowan (Willamette) tied the game with a single to right field to score Jarid Scarafiotti (Stephen F. Austin), and two batters later Eduardo Gonzalez (Alcorn State) singled up the middle to score Rowan and give Wilmmar a 5-4 come-from-behind victory in front of a soldout crowd of 1,310 against St. Cloud Tuesday night at Bill Taunton Stadium. Rowan was 3-for-4 in the game with two runs scored. In the loss Bryan Haar (San Diego) had a pair of hits including his 8th home run. Jeremy Banks (Youngstown State) added three hits and two RBIs for the River Bats. Willmar remains in the second half playoff race with 1st place Alexandria but can ill afford to lose any of their remaing five games. Alexandria's magic number is three.
Eau Claire 4, Madison 1
Eau Claire scored four runs in the bottom of the 8th inning to upend Madison by a 4-1 score. A.J. Glasshof (Wharton CC) and Rusty Shellhorn (Texas Tech) dueled to no-decisions in the game as each pitcher struck out seven and allowed just one run. Evan Zerff (Long Island) and Mahlon Zimmermann (MSU-Mankato) combined to pitch three hitless innings to earn the win and save, respecitvely. Justin Viele (Santa Clara) was 3-for-4 with an RBI in the victory for the Express.
Battle Creek 8, Wisconsin 7
One night after tying the Northwoods League record for runs in a game, Battle Creek escaped Wausau with a more conventional win and a sweep of a two-game series. Troy White (Northern Illinois) doubled twice and drove in two runs in the victory. Nick Frey (Texas Christian) improved to 4-0 on the season by tossing five innings of two-hit ball, striking out six and allowing just one unearned run. Robbie De La Cruz (UNLV) hit a grand slam in the 7th inning as the Woodchucks scored six unanswered runs to cut the deficit to one run. Carlos Escobar (Nevada-Reno) scored two runs and went 3-for-4 for Wisconsin.
Wisconsin Rapids 12, Waterloo 10
A 7-run 9th inning wasn't enough as, for the second straight night, a late rally by Waterloo failed to defeat the visiting Wisconsin Rapids Rafters. Sam Montgomery (Oregon State) homered for the 4th time this season in his 3-for-5 performance with three runs scored and four runs batted in. Teammate Garrett Nash (Oregon State) doubled twice and scored three runs while going 3-for-5 at the plate. In the loss, Jeremy Lucas (Indiana State) was 3-for-5 with an RBI and three runs scored while Sean Borman (Des Moines Area CC) had two hits, including a double, and three RBIs. Brad Douthit (Southern California) earned his 5th win with seven strong innings on the mound.
Brainerd Lakes Area 10, Rochester 5
An error plagued game went the way of the Lunkers Tuesday night in Brainerd. Rochester committed seven errors while Brainerd Lakes Area committed five as only eight of the game's 15 runs were earned by the pitchers. Tommy Reyes (UC-Irvine) went 3-for-5 and scored three runs for the Lunkers while Tony Kemp (Vanderbilt) walked twice and scored three times for the Honkers. Garrett Anderson (St. Cloud State) tossed four hitless innings of relief while striking out seven and walking three to earn his first win.