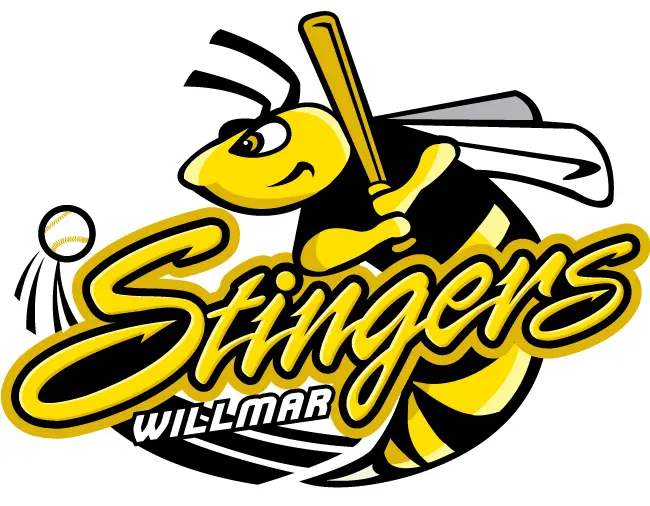 WILLMAR, MN- The Willmar Stingers announced that eight players will be back with the organization during its third season of Northwoods League baseball in Willmar.

As of this fall, the following players are expected to be in uniform again next summer. Returning will be: junior right-handed pitcher Scott Leiser (St. Cloud State University), red-shirt junior outfielder Pat Stover (Santa Clara University), junior outfielder Mitch Rowan (Willamette University), sophomore right-handed pitcher Josh Hoekstra (Century College), sophomore left-handed pitcher Ben Burns (Dayton Beach College), junior left-handed pitcher Kody Gorden (University of Nevada), sophomore left-handed pitcher Tanner Banks (Salt Lake College) and junior right-handed pitcher Thomas Taylor (University of Kansas).

Both Stover and Rowan ended up finishing in the Top 10 in batting average this past summer in the sixteen team league. Stover, a Rawlings Big Stick Award Winner in 2011 finished sixth in the league with a .337 average and led all Northwoods League outfielders.
Rowan, a two-sport athlete from Division III Willamette University stole 22 bases for the Stingers, hitting .333 with 19 doubles, finishing ninth in the league in hitting. Currently, Rowan is the punter and kicker on the Bearcats football team this fall.

"Having both (Stover, Rowan) of these guys back for another season in a Stingers uniform is impactful," Field Manager Matt Hollod said. "Stover ended up being a huge mid-season acquisition and Rowan exceeded everyone's expectations."

Banks headlines the returning pitching staff as he was named to the 2011 Northwoods League All-Star Game in Wisconsin Rapids. Banks finished the 2011 season with a 5-2 record with 2 saves and a 3.46 ERA. He was fourth on the team with 52 innings pitched with 48 strikeouts and only walked 15 hitters.

The off-season for the Stingers involves putting together a 30-player roster for the 2012 season, anchored by a group of returners from the previous season.

"All of these returners played a vital role for us this past summer and we look to build around this core group," Co-owner Marc Jerzak said. "There's a chance we bring back a couple other players, but we need to see what role they will be in at their college next spring."

The Stingers finished with a 39-31 overall record for the second straight year, finishing in third place overall of the North Division of the Northwoods League.