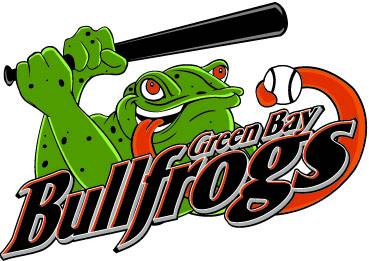 FrogVille, Wi-The Green Bay Bullfrogs roster expands to 20 today with the additions of DJ Slaton and Bradley Wallace. Both Slaton (San Jose State University) and Wallace (Arkansas State University) come from programs that last year sent pitchers that were integral to the Bullfrogs' 42-27 record and first post-season appearance since 2007. Last season, Arkansas State 's Cory Kyle and San Jose State 's Drew Bradshaw finished 4th and 5th on the team in innings pitched and combined to finish with a 7-1 record and 3.37 ERA.
"Like Cory and Drew, these two additions will provide tremendous versatility to our pitching staff. Both DJ and Bradley will have the ability to be successful starters for us as well as have the mentality and stuff to fill the closer's role," Bullfrogs Field Manager Jordan Bischel said. "This flexibility is invaluable in the Northwoods League. We expect both pitchers to be difference-makers for us in whatever role they pitch."
Slaton, a sophomore, has currently made seven appearances (three starts) for the Spartans. The Hollister, Calif., native is 1-3 with a 5.06 ERA in 21 1/3 innings pitched, which ranks fifth on the team. Following a slow start, Slaton has excelled in his last four outings, all of which have come in relief. Over his last eleven innings of work, Slaton has allowed just nine hits, has struck out seven, and carries a 1.64 ERA.
As a freshman, Slaton made nine appearances for the Spartans, allowing just eight hits and striking out 14 in 13 1/3 innings of work. Following his freshman year, Slaton made a name for himself while pitching for the Marysville Gold Sox in the Hoirzon Air Summer Series. Slaton was named the league's pitcher of the year, finished 4-0 with a 1.02 ERA and 49 strikeouts in 44 1/3 innings of work. Opponents hit just .190 against him.
Bradley Wallace will arrive in Green Bay after pitching as a key component of the Arkansas St. staff this spring. Wallace currently ranks fifth on the Red Wolves' staff with 24 1/3 innings pitched and is 2-1 with a 7.77 ERA and one save. The Rison, Ark. , native has an impressive ratio of 26 strikeouts to just eleven walks. He has made three starts and six relief appearances. In his two years at Arkansas St., Wallace has now struck out 48 batters (while walking just 19) in 43 innings of work.
The Bullfrogs open up their 6th season in FrogVille, Wisconsin on May 30 at 6:35 against the expansion Lakeshore Chinooks. Please call
920-497-7225
or log on to www.greenbaybullfrogs.com for more information.
The Green Bay Bullfrogs are a part of the 16-team Northwoods League. The Northwoods League has more teams, plays more games, and draws more fans than any other Summer Collegiate League in North America .