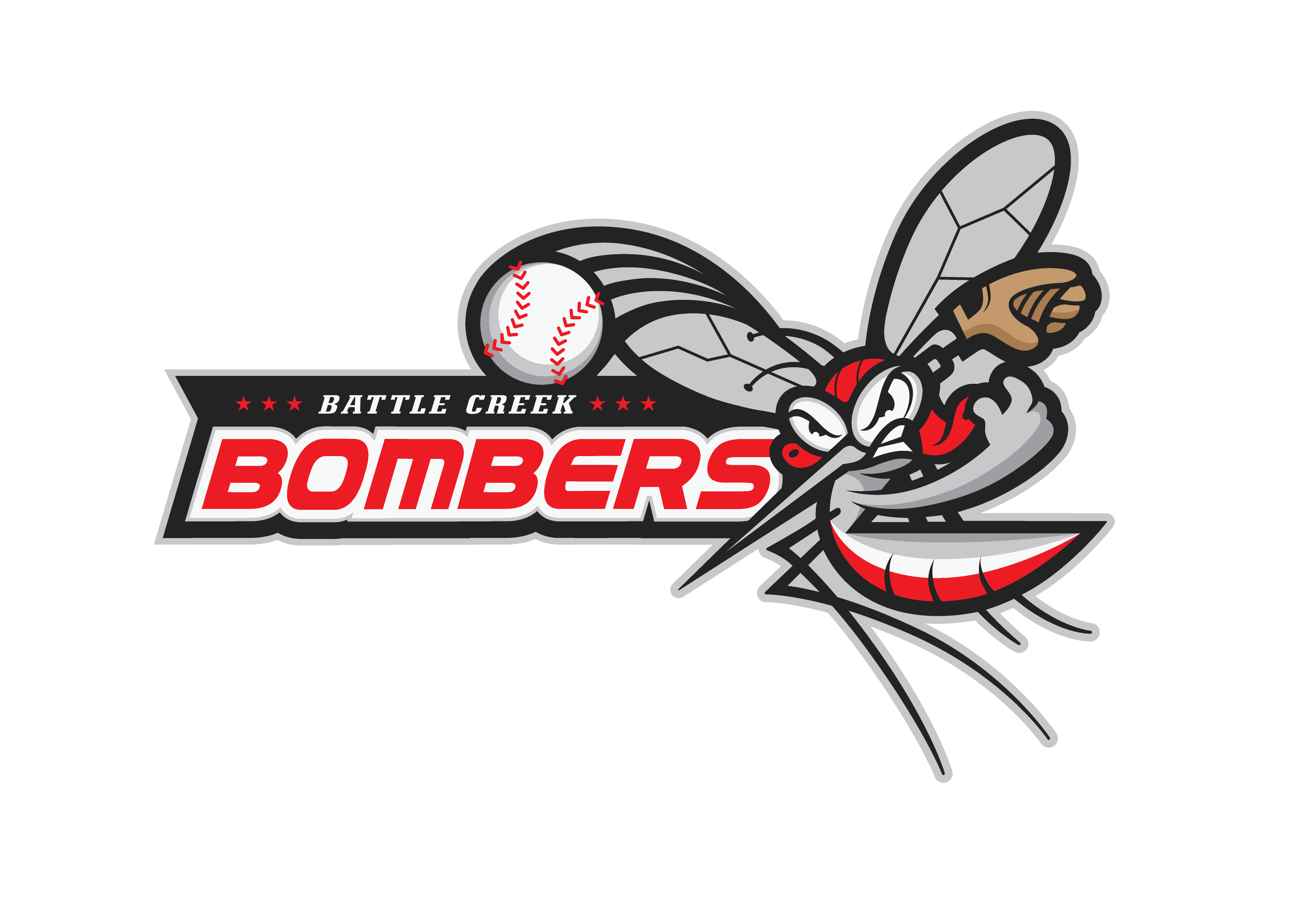 BATTLE CREEK, MI- The Bombers are excited to announce the signing of four Central Michigan Chippewa's for the 2012 season, including the return of Jordan Dean from the 2011 NWL Championship team.
Jordan Dean: 5'10-180, R/R, IF, Central Michigan University (Jr.), Midland, Mich.
Joey Houlihan: 6'1-180, R/R, IF, Central Michigan University (Fr.), New Lenox, Ill.
Kenton San Miguel: 6'2-203, L/L, LHP, Central Michigan University (So.), Wheeler, Mich.
Dylan Rheault: 6'9-258, R/R, RHP, Central Michigan University (Fr.), Wheaton, Ill.
Jordan Dean returns to the Bombers after a stellar first season. Jordan keyed the Bombers championship run at shortstop hitting .320 in 63 games including 20 doubles, 36 runs, and 33 RBI's. Jordan finished second on the team in batting average and third in RBI's.
Jordan is currently in his third season with the Chippewa's. Jordan leads the Chips in batting average (.370), runs scored (20), hits (34), triples (2), RBI's (17), slugging percentage (.543), on-base percentage (.431) and is tied for team lead with five stolen bases. Jordan was recently named the MAC West Player of the Week after hitting .500 with seven runs, two doubles, two home runs, and eight RBI's during a five game stretch. During the 2011 season, Jordan was named to the All-MAC team and was named the MAC West Player of the Week on Feb. 12.
Joey Houlihan is presently in his first season with the Chips and has appeared in 14 games, making five starts. In his first start, Joey went 1-2 with a double and a run scored. His best game came against McNeese State when he went 2-3 with a run scored. Joey is currently batting .273 with a double, four runs, one home run, and three RBI's.
Joey attended Providence Catholic High School where he was a three-year starter for the varsity baseball team. In addition to playing varsity baseball, Joey was the starting varsity quarterback for two seasons. Joey earned Catholic Blue League All-Conference Honors his junior season when he hit .316 with four home runs.
Kenton San Miguel is in his first season with the Chippewa's after spending one season with the Kellogg Community College baseball team last season. Kenton made his Chippewa debut at Hawaii, working two innings out of the bullpen. In his one season with KCC, Kenton earned All-Region Honors amassing a 6-4 record and a 1.86 ERA and 69 strikeouts.
Kenton played high school baseball at Breckenridge High School where he was a First Team All-State selection, in addition to All-Region and All-District during his senior year. During his senior year, Kenton totaled a 12-2 record with a 0.69 ERA and 184 strikeouts. In 2009, Kenton set a state record with 22 strikeouts in a seven-inning game. Kenton holds the school record for career strikeouts (444) and single-season strikeouts (191).
Dylan Rheault is a redshirt freshman with the Central Michigan team. After sitting out the 2011 season, Dylan made his debut against Stetson, giving up one earned run in an inning of work. Thus far this season, Dylan has appeared in 6 games, all in relief, accumulating a 2.45 ERA including 15 strikeouts and yielding just three runs. Dylan's best game thus far came when he struck-out a season-high four batters, out of the bullpen against Davenport.
Dylan attended Glenbard South High School where he went 6-3, with four complete games during his senior year. Additionally, Dylan totaled a 2.90 ERA with 78 strikeouts that season.
The Battle Creek Bombers are members of the prestigious Northwoods League that has more teams, plays more games, and draws more fans than any other summer collegiate baseball league in North America. The Bombers begin their sixth season in Battle Creek on June 1 with a fireworks display and a 2011 Northwoods League Championship celebration. New Mini-packs and season tickets are currently on sale. For tickets, call 269-962-0735 or visit BattleCreekBombers.com.