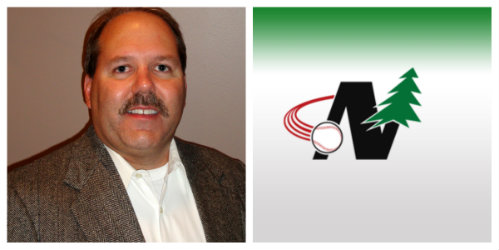 New Vice President of Operations started October 1, 2012.
ROCHESTER, Minn. (Oct. 3, 2012) – The Northwoods League office announced the hire of Glen Showalter as the Vice President of Operations. Glen comes to the league with 17 years of operations and management experience from Hearth & Home Technologies, Inc., a division of HNI Corporation.
"The Northwoods League is excited to have Glen on the team, and we know that the operations experience and knowledge that he brings with him will be a valuable asset to the organization. We are confident that in the months and years to come that Glen will help the league move in the right direction as it continues to grow", said Northwoods League President, Dick Radatz Jr.
Glen was a manufacturing operations expert at Hearth & Home Technologies, where he held multiple different positions within the organization through the years and worked his last 12 years as a Senior Product Line Manager at their manufacturing facility in Lake City, Minnesota. During his time there, he helped to successfully launch numerous award winning products and was an integral part of transforming the organizational operations to world class levels.

"I would like to thank Dick for giving me the opportunity to join him and the Northwoods League. I am exhilarated to join a successful, growing, vibrant organization filled with intelligent, positive, high energy individuals. The level of professionalism, experience, and baseball knowledge in the League is very impressive and the opportunity to work with Dick, someone I respect immensely, makes me very excited to be a part of the organization".
Prior to his time in Lake City, Glen spent five years at the University of Minnesota, Minneapolis as a Research Technician in the Mechanical Engineering department where the emphasis was on heat transfer technologies. Glen honorably served in the U.S. military for five years previous to this and he currently resides in Rochester, MN.
The Northwoods League has more teams, plays more games, and draws more fans than any other Summer Collegiate Baseball League in North America. The League has 16 teams in Wisconsin, Minnesota, Iowa, Michigan, and Ontario.