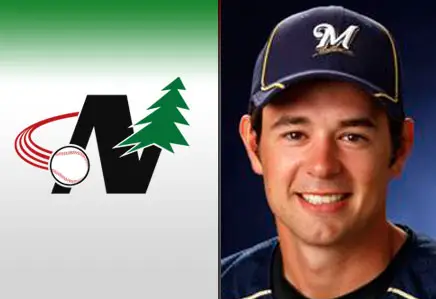 St. Cloud and Red Knight alum headed to spring training as non-roster invitee
Benilde-St. Margaret's ('07) and St. Cloud River Bat ('08-'10) alum Adam Weisenburger has been invited, as a non-roster player, to the Milwaukee Brewers' training camp.
Weisenburger was a four-year starter and career .396 hitter as a Red Knight. He spent the 2008-2010 seasons in the Northwoods League as a member of the St. Cloud River Bats.
Pitchers and catchers are scheduled to report Feb. 18, and Weisenburger is one of 18 non-roster invitees who will attend camp along with the Brewers' 40-man roster.
Weisenburger was selected by Milwaukee in the 34th round of the 2011 Major League Baseball draft after completing a four-year career at Miami University. In his first professional season, he batted .276 with the Arizona League Brewers, Milwaukee's rookie league club.
He began the 2012 season with Brevard County of the advanced class A Florida State League before being called up to Huntsville of the class AA Southern League.
Known for his defensive skills, Weisenburger has batted .235 with two home runs and 26 RBI in 103 professional games.
During his career as a Red Knight, Weisenburger took over the team's starting catching duties as a freshman in 2004 and went onto earn all-conference honors for four consecutive seasons.
He would miss just one game in a career which saw him help lead BSM to a third-place finish at the 2005 Class AAA state tournament, where he was named to the all-tournament team. He was a two-time All-Metro selection (HM in 2006 and 2nd team in 2007) and played in the Lions' All-Star Game as a senior in addition to earning all-state honors.
An outstanding three-sport athlete, he also earned all-conference honors in soccer and hockey as a senior, leading the North Suburban Conference in assists in soccer and 2006 en route to helping BSM to the Class A state title.
Credit to Craig Roberts and the BSM staff