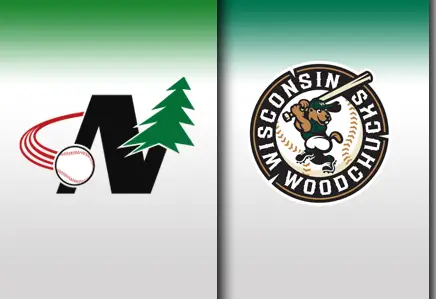 Wisconsin Woodchucks(Wausau) – The Wisconsin Woodchucks announced today that Jameel Ziadeh will be their new field manager for the 2013 season. Ziadeh takes over after former field manager Erik Supplee stepped down to take a job at Wake Forest University. "We are excited to bring Jameel back to the Woodchucks. He has great passion for the game along with excellent teaching skills," said General Manager Ryan Treu. "Our coaching staff from last season did a tremendous job with the players and we are excited to continue that success."
Ziadeh hopes to continue the team's recent success and brings with him plenty of coaching experience. As a member of the 2012 Woodchucks staff, he helped coach the "˜Chucks to a franchise record 43 wins, including a second half championship and a berth in the Northwood's League playoffs. Under his direction as the teams hitting coach, the Woodchucks were one of the better offensive teams in the league, finishing in the top five in hitting.
Ziadeh is in his first season as the baseball assistant at Wayne State where he serves as the outfield and hitters coach. Last year he was at Iowa Western Community College where he was an assistant coach and helped guide the Reivers to a 62-6 record and the 2012 NJCAA National Championship.
Prior to coaching, Ziadeh began is collegiate career playing for the American River College in Sacramento, California. He then transferred to Campbellsville University in Kentucky where he was a 2011 All Mid-South Conference First Team player and a Gold Glove centerfielder in 2011. He finished his career at Campbellsville with a .331 career batting average.
The Woodchucks season begins May 29th at Athletic Park when the Green Bay Bullfrogs come to town. First pitch is at 6:35pm. Season tickets, 7-game packs, luxury suites and group outing packages are on sale now. To book yours or get more information, call the Woodchucks office at (715) 845-5055.