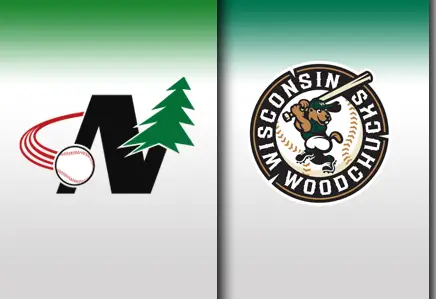 (Wausau) – After having two guys from the University of Virginia on the roster last summer, the Woodchucks have again brought in two more players, Rob Bennie and Scott Williams, from the fifth ranked Cavaliers for 2013.
Bennie, a utility player, was a successful two-sport athlete in high school. He was the first student in school history to earn all-state honors in two sports in the same year (football & baseball). His junior year he hit a school record .550 and his senior year he hit .452, earning him conference MVP both years. He also holds the school record for hits in a career (130). Bennie has seen limited late-inning action this year for the Cavs, hitting .182 with 2 RBI in ten games played.
Williams, a catcher, has not seen any playing time as of yet for the Cavs, having to play behind two talented catchers, including 2012 Woodchuck Nate Irving. Williams was an outstanding high school player, earning all-conference selection his freshman, sophomore and junior years. Heading into his senior year in 2012, Williams was named MaxPreps top high school player in the state of Pennsylvania and was on ESPN's pre-season all-state team. Unfortunately, due to an injury, Williams was not able to play his senior year.
The Woodchucks season begins May 29th at Athletic Park when the Green Bay Bullfrogs come to town. First pitch is at 6:35pm. Season tickets, 7-game packs, luxury suites and group outing packages are on sale now. To book yours or get more information, call the Woodchucks office at (715) 845-5055.