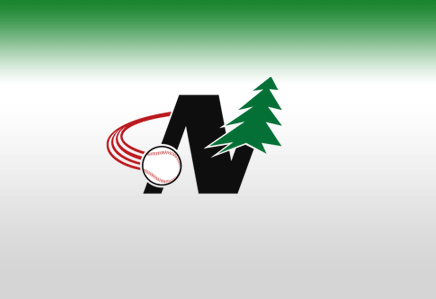 14 NWL alumni have a combined 22-7 record during the early part of the season
Rochester, MN – The list of former Northwoods League pitchers in Major League Baseball is currently headlined by Chris Sale, Max Scherzer and Jordan Zimmermann. As of today, thirteen of the fourteen former Northwoods League pitchers have even or better records.
Chris Sale spent the 2008 season in La Crosse with the Loggers. Sale struck out 74 batters in 53 innings that season and currently is 3-2 with a 3.42 ERA for the Chicago White Sox.
Another former Logger, Max Scherzer, is 4-0 with a 3.43 ERA for the Detroit Tigers. Scherzer is also currently boasting 12.9 strike outs per nine innings pitched. During his time in La Crosse in 2004, Scherzer was 2-1 with 6 saves and a 1.91 ERA.
Washington Nationals pitcher Jordan Zimmermann has been phenomenal to start the 2013 season. Zimmermann currently leads the National League with 6 wins and also leads the league with 2 complete games. In 2006 with the Eau Claire Express, Zimmermann won 4 games and had a 1.01 ERA. He also struck out 92 batters in 80.1 innings pitched.
Dan Straily of the Oakland Athletics has also enjoyed some success this season while spending time between the Oakland A's and the Sacramento River Cats. The former St. Cloud River Bat is 1-0 and struck out 11 batters in his first appearance this season. Straily struck out 12 batters in 18 innings with the Bats and had a 3.50 ERA during the 2009 season.
Current New York Met and former Brainerd Blue Thunder pitcher Dillon Gee has won 2 games for the Mets this season and currently holds a 5.6 average for strikeouts per nine innings pitched. Gee won 3 games for the Blue Thunder and struck out 42 batters during the 2005 season.
Hiram Burgos was recently called up by the Milwaukee Brewers and is currently 1-0 with a 3.00 ERA after starting 3 games. The former Brainerd Blue Thunder pitcher was the Minor League pitcher of the year for the Brewers during the 2012 season.
Other former Northwoods League pitchers that have also fared well in relief roles this season include Brewer, Tom Gorzelanny (St. Cloud '01), Blue Jay, Casey Janssen (Wisconsin '00-'01), Red, Sam LeCure (Brainerd '05), Angel, Mark Lowe (Wisconsin '02-'03), Pirate, Mark Melancon (Duluth '04), Oakland A, Pat Neshek (Wisconsin '00), Diamondback, Matt Reynolds (Rochester '06) and Tiger, Drew Smyly (Duluth '09).
The Northwoods League has more teams, plays more games, and draws more fans than any other Summer Collegiate League in North America. The 2013 season will mark the 20th season of Northwoods League baseball. 101 former players have gone on to play Major League baseball. Notable alumni of the league include Curtis Granderson (Yankees), Chris Sale (White Sox), Max Scherzer (Tigers), Josh Willingham (Twins) and Andre Ethier (Dodgers).