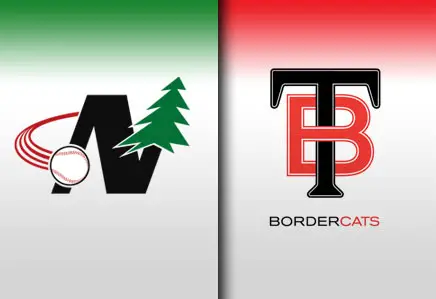 The Thunder Bay Border Cats are proud to announce the signing of third baseman-shortstop Kyle Hann from Oakville, Ontario to a contract for the 2013 Northwoods League season.
Hann is a three-time member of the Canadian National Junior team and helped Canada to a silver medal at the 2012 World Junior Baseball Championships in Seoul, South Korea. The 5'7", 180 pound freshman made the all-star team in Seoul as he batted .270 while making just one error in 61 defensive chances. Hann also spent four years with the Ontario Blue Jays baseball club. He will be a late arrival to Thunder Bay as his college team, the Mississippi State Bulldogs, begin the NCAA regional playoffs this week.
The Cats have also signed Thunder Bay native Carter McEachern to a temporary contract. The 6,1", 175 pound infielder just completed his freshman season at Trinity University in San Antonio, TX, where he hit .306 in 19 games. McEachern, who graduated from St. Patrick's High School, played in the Northwest Slam baseball program and also spent one season as a goaltender with the Thunder Bay North Stars of the Superior International Junior Hockey League.
Catcher Jacob Rogers, a junior from Eastern New Mexico University, has agreed to a full-season contract for 2013 and Thunder Bay has also signed five other players to temporary contracts. Joining the Cats are infielder Trent Pell (Kellogg Community College), pitcher Cameron Wood (Redlands Community College), pitcher Kregg Snook (Clarendon Colege), pitcher Chad Mayle (Western Michigan University) and outfielder Kyle Westhuis (Eastern Arizona College).
The Border Cats open the 2013 season in Willmar against the Stingers this Wednesday, May 29th. The Cats host the Stingers in their home opener Saturday, June 1st, at 6:05 p.m. at Subway Field.