Growlers rock the Bombers in final game of I-94 Rivalry Cup
July 28, 2019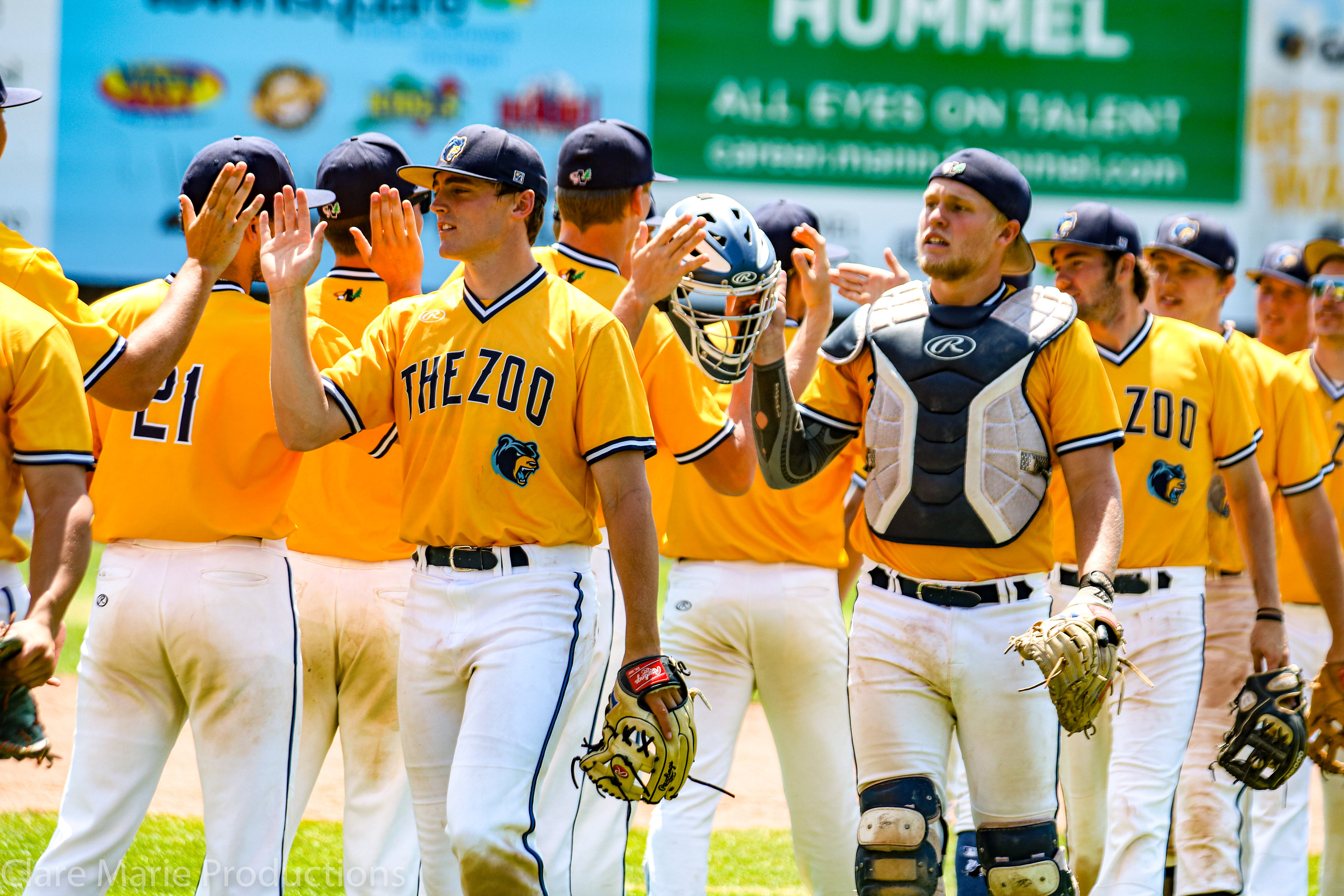 Kalamazoo takes the season series 8-4 over Battle Creek
Kalamazoo, Mich., — The Kalamazoo Growlers swept the Battle Creek Bombers by a final score of 8-3, in the Sunday matinee. 
For his second straight start, Spencer Juergens (3-2, Missouri) goes all nine innings, allowing two earned runs on eight hits. Juergens also struck out a season-high eight bombers in the complete game effort.
The Bombers struck first in the third inning on an RBI double by Caleb Balgaard (Iowa Western) to score Seth Tucker (Hendrix). 
Kalamazoo took the lead in the bottom half, as Brooks Coetzee (Notre Dame) walked and scored on a wild pitch. Jake Topolski (Duke) scored on the same play as even losing pitcher, Blaine Parker (0-2, Panola) committed an error. 
Rudy Maxwell (Duke) also had an RBI walk in the frame to bring home Nick Neville (South Carolina).
BC put up one more in the fourth on a solo home run by Cooper Trinkle (John A. Logan), but it was spoiled in the home half due to another three-run inning by Kalamazoo.
Coetzee scored on another wild pitch before Shea Kramer (Utah) drilled an RBI double into left field to bring home Zack Gelof (UVA). Hunter Thorn (Purdue-Northwest) also scored on the play as Jorge Gutierrez (Lamar) had trouble fielding it.
The Growlers added one more in the fifth and sixth on a solo home run by Miko Rodriguez (Texas A&M) and an RBI single by Kramer, respectively.
Battle Creek scratched across one in the ninth on an RBI single by Kolby Johnson (Central Arkansas) to score Trinkle. 
Kalamazoo takes the season series versus Battle Creek 8-4.
The Kalamazoo Growlers take the field again on Tuesday, July 30 at 7:05 p.m. at Traverse City.
###
The Northwoods League is the proven leader in the development of elite college baseball players. Currently in its' 26th season, the Northwoods League is the largest organized baseball league in the world with 22 teams, drawing significantly more fans, in a friendly ballpark experience, than any league of its kind. A valuable training ground for coaches, umpires and front office staff, over 200 Northwoods League players have advanced to Major League Baseball, including three-time Cy Young Award winner Max Scherzer (WAS), two-time World Series Champions Ben Zobrist (CHC) and Brandon Crawford (SFG) and MLB All-Stars Chris Sale (BOS), Jordan Zimmermann (DET) and Curtis Granderson (MIA). All league games are viewable live via the Northwoods League website. For more information, visit www.northwoodsleague.com or download the Northwoods League Mobile App on the Apple App Store or on Google Play.