Kentucky Wildcats Austin Fawley and Lukas Schramm aim to bring SEC power to Rockers lineup
Ashwaubenon, Wis.- The Green Bay Rockers are excited to add two players from the University of Kentucky to their 2023 roster, as infielder Austin Fawley and outfielder Lukas Schramm will head to Green Bay this coming summer.
Freshman infielder Austin Fawley will come to Green Bay following his first season in Lexington. Although he has not played this season for the Wildcats as a redshirt freshman, he is no stranger to summer baseball after playing in the South Florida Collegiate League following his senior year of high school. He batted a .288 average and had a .933 OPS in 29 games played last summer and was named the South Florida Collegiate League Rookie of the Year. He was ranked the No. 273 ranked player in the 2022 class according to Prep Baseball Report and was also named a Perfect Game Preseason All-American as a senior in high school.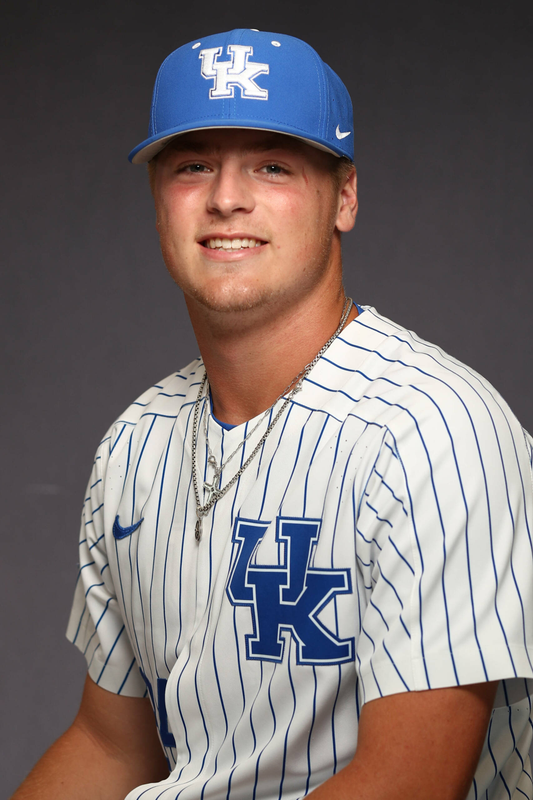 Fellow teammate and freshman Lukas Schramm is also a redshirt for the Wildcats, but also has experience playing summer baseball. He played in 34 games for the Utica Blue Sox of the Perfect Game Collegiate League in 2022 and finished with a .265 batting average and a .740 OPS. Out of high school, the Apex, North Carolina native was a 2022 Perfect Game Preseason All-American and was ranked as the No. 4 outfielder in the state according to Perfect Game.
As the roster continues to increase and players start conference play of their college seasons, the Rockers opening day is inching closer, with Opening Day at Capital Credit Union Park slated for Tuesday, May 30th.
Season ticket packages, group tickets and the ever-popular Fleet Farm Flex Packs are available now. The Fleet Farm Flex Pack includes six tickets that can also be used for any games during the summer along with a $50 Capital Credit Union Park gift card, $10 Fleet Farm gift card and much more. Visit www.greenbayrockers.com or call the ticket office at 920-497-7225 to reserve your seats today. The Rockers front office and Team Apparel Fan Shop at Capital Credit Union Park are located at 2231 Holmgren Way in Ashwaubenon. Office hours are Monday-Friday 8:30am-5pm.
###
The Green Bay Rockers are a member of the finest developmental league for elite college baseball players, the Northwoods League. The Northwoods League is the proven leader in the development of elite college baseball players. Having completed its' 29th season, the Northwoods League is the largest organized baseball league in the world with 24 teams, drawing significantly more fans, in a friendly ballpark experience, than any league of its kind. A valuable training ground for coaches, umpires, and front office staff, over 300 Northwoods League players have advanced to Major League Baseball, including three-time All-Star and 2016 Roberto Clemente Award winner Curtis Granderson, three-time Cy Young Award winner and World Series Champion Max Scherzer (NYM), two-time World Series Champions Ben Zobrist and Brandon Crawford (SFG) and World Series Champion Chris Sale (BOS). As well as 2019 Rookie of the Year and 2019/2021 Home Run Derby Champion Pete Alonso (NYM) and 2021 All-Star, MLB Gold Glove winner and 2019 Second Team All-MLB shortstop Marcus Semien (TEX). All league games are viewable live via the Northwoods League website. League games are viewable live at watchnwl.com and on ESPN+. For more information, visit www.greenbayrockers.com or download the new Northwoods League Mobile App on the Apple App Store or on Google Play and set the Rockers as your favorite team.