All-Star Rhodes Back with Bucks
January 24, 2014
Waterloo, IA – The Waterloo Bucks have announced that right-handed pitcher Aaron Rhodes will return to Waterloo for his second season in 2014. Rhodes,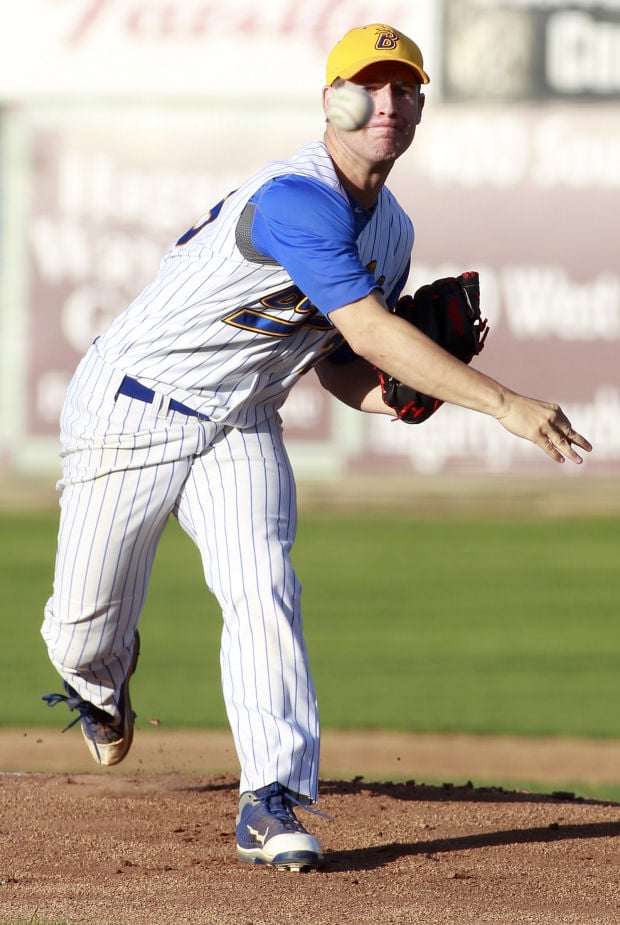 a sophomore at the University of Florida, is the sixth player to be named to the Bucks' roster for the team's 20th season.
Last season for Waterloo, Rhodes was ranked as the 21st best prospect by Baseball America. The 6'0", 200-pounder led the Northwoods League's North Division with 74 strikeouts. Rhodes ended the year with a 5-4 record in 11 appearances and a 3.19 ERA, which was the fifth-best in the NWL. Rhodes was named to both the mid-season and post-season NWL All-Star Teams.
"Having Aaron back is huge for our starting rotation," said Bucks' field manager Travis Kiewiet. "Last year, he gave us quality starts every time he took the hill and has that mental toughness needed to be successful in the summer. Also, with Aaron having experience pitching in the league last summer, he will be able to help out the new pitchers with the ups and downs that come with the grind of our season."
Last season for the Gators, the Venice, Florida native pitched in 13 games out of the bullpen, going 1-0 with a 4.42 ERA in 18.1 innings. Rhodes totaled 14 strikeouts and gave up 10 walks.
Born September 24, 1992, Rhodes attended Venice High School where he compiled an 11-4 record with a 1.07 ERA during his prep career. During his senior year, Rhodes collected five wins and had a school-record five saves, earning All-State recognition in Class 5A.
The Bucks will open the 2014 season on the road versus the Rochester Honkers on May 27, but return to Waterloo for their home opener versus Rochester on May 28. Season tickets and group outings are currently on sale. For more information, call the Bucks' Ticket Line at (319) 232-5633. Fans are encouraged to stay in touch with the Bucks in the off-season by utilizing their website at www.waterloobucks.com.
The Waterloo Bucks are a member of the finest developmental league for elite college baseball players, the Northwoods League. Playing its 21st season of summer collegiate baseball, the Northwoods League is the largest organized baseball league in the world with 18 teams, drawing significantly more fans, in a friendly ballpark experience, than any league of its kind. A valuable training ground for coaches, umpires and front office staff, more than 115 Northwoods League players have advanced to Major League Baseball, including MLB All-Stars Max Scherzer (DET), Chris Sale (CWS), Jordan Zimmermann (WAS), Curtis Granderson (NYY), Allen Craig (STL) and Ben Zobrist (TB). All league games are viewable live and free of charge via the Northwoods League YouTube channel. For more information, visit www.waterloobucks.com.
– 30 –