Waterloo, Iowa – The Waterloo Bucks have announced that utility man Logan Sherer has signed to play with Waterloo for the 2014 season. Sherer (pronounced SHEER-er),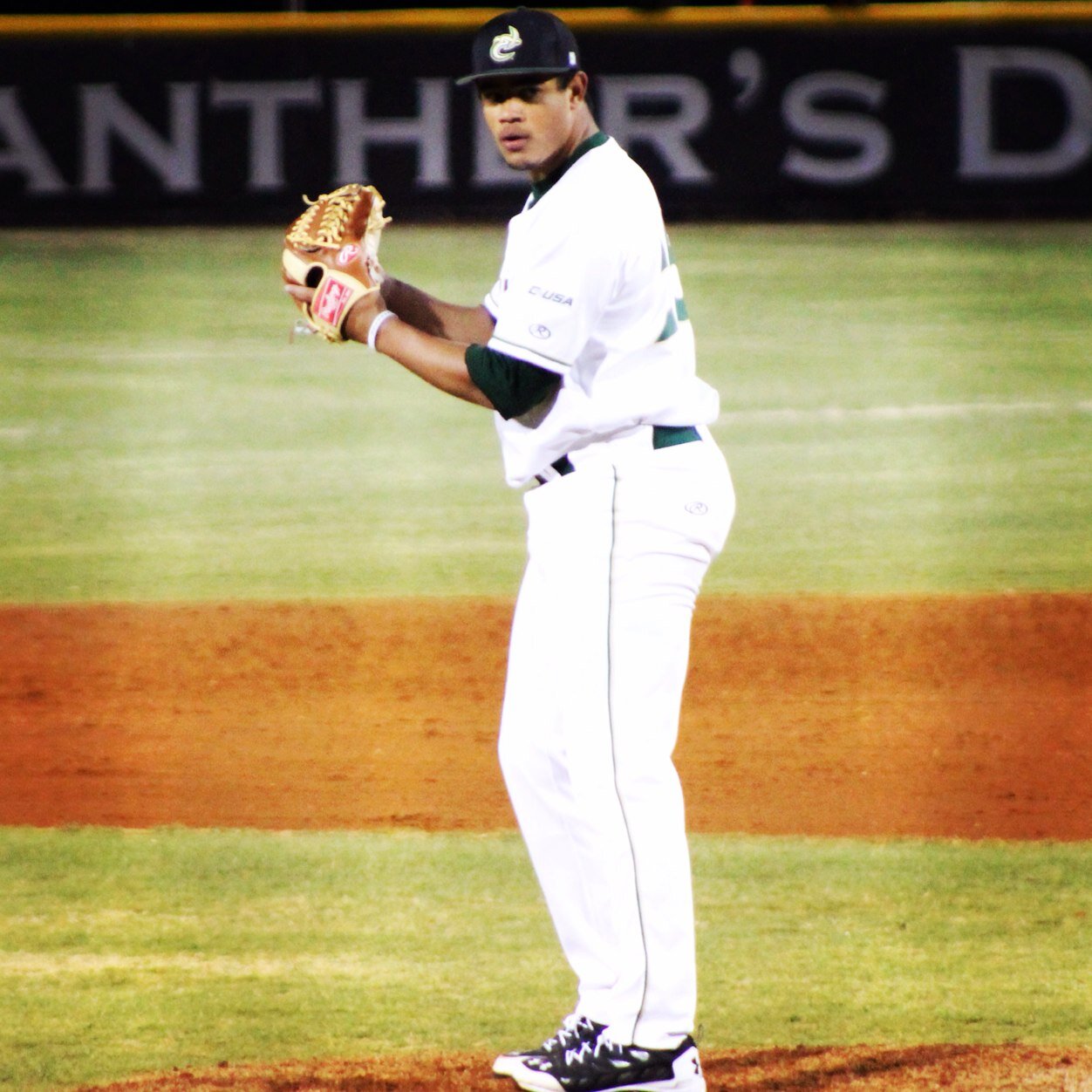 a freshman at the University of North Carolina at Charlotte, is the 18th player to be named to the Bucks' roster for the team's 20th season.
This season for the 49ers, Sherer has seen action on both the mound and at the plate. As a pitcher, the 6'2", 220-pounder has appeared in five games, compiling a 1-0 record with a 4.50 ERA. Sherer has struck out four opponents in six innings. At the plate, the Charlotte, North Carolina native has 38 at bats and is hitting .263 with one home run. Sherer has driven in four runs and is slugging .368.
"It's a great honor to be able to play for the Waterloo Bucks," said Sherer. "I can't wait to get out there and play some ball against some of the best competition there is to offer across the country. I am beyond excited to represent the Waterloo Bucks and will do everything I can to help win a Northwoods League Championship."
"Logan is going to be a player for us that will fill a few different positions," said Bucks field manager Travis Kiewiet. "At UNC-Charlotte, he's primarily a designated hitter and comes out of the bullpen for them. I expect him to do the same for us here in Waterloo with the possibility of playing some infield. Coach [Kris] Rochelle at Charlotte has had nothing but great things to say about Logan and, in general, Charlotte has provided some very good players for the Northwoods League in the past. Logan has big time tools for a freshman and we can't wait to see what he'll be able to do here this summer."
Born October 23, 1995, Sherer played at East Mecklenburg High School where he won 13 games as a pitcher in 2013. Sherer was named to the 2013 All-State team and was named a Senior of Merit by the Charlotte Post. Logan is the son of Jeff and Tammy Sherer.
The Bucks will open the 2014 season on the road versus the Rochester Honkers on May 27, but return to Waterloo for their home opener versus Rochester on May 28. Season tickets and group outings are currently on sale. For more information, call the Bucks' Ticket Line at (319) 232-5633. Fans are encouraged to stay in touch with the Bucks in the off-season by utilizing their website at www.waterloobucks.com.
# # #
The Waterloo Bucks are a member of the finest developmental league for elite college baseball players, the Northwoods League. Playing its 21st season of summer collegiate baseball, the Northwoods League is the largest organized baseball league in the world with 18 teams, drawing significantly more fans, in a friendly ballpark experience, than any league of its kind. A valuable training ground for coaches, umpires and front office staff, more than 115 Northwoods League players have advanced to Major League Baseball, including Cy Young Award winner Max Scherzer (DET) and MLB All-Stars Chris Sale (CWS), Jordan Zimmermann (WAS), Curtis Granderson (NYM), Allen Craig (STL) and Ben Zobrist (TB). All league games are viewable live and free of charge via the Northwoods League YouTube channel. For more information, visit www.waterloobucks.com.