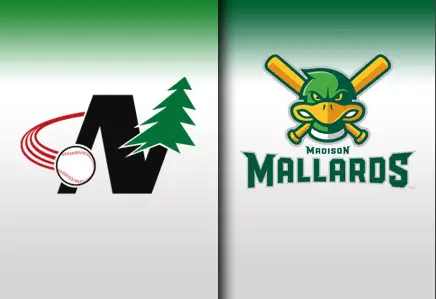 Madison, WI – May 6, 2013. The Madison Mallards have announced the signing of right-handed pitchers Hunter May of UNC-Charlotte and Kristian Calibuso of Eastern Michigan University.
May, a 6'2", 183-pound junior from Cornelius, North Carolina, is 7-0 with a 2.81 ERA for the 49ers so far this spring. He has made 25 appearances, all out of the bullpen.
May posted a 1-1 record for Pittsburgh Community College during his sophomore season in the spring of 2012. He pitched 23.2 innings on the year and finished with an ERA of 4.56. His 15 appearances, all of which came from the bullpen, led the team. He registered one save and had nine strikeouts and seven walks.
May pitched 11.2 innings for Marshall University in 2011 as a freshman, going 1-1 with a 5.40 ERA. He started two games and came in for relief twice while striking out seven and walking five.
May attended Hopewell High School in Charlotte, North Carolina and was named the Charlotte-Mecklenburg Pitcher of the Year during his senior season in 2010. He went 8-2 with a 1.60 ERA and pitched seven complete games. He also earned All-Conference, All-Lake Norman and Second-Team All-Region by Perfect Game that year. He is planning on majoring in criminal justice.
Calibuso, a 5'9", 185-pound junior from Brandon, Florida, is 0-1 with a 3.77 ERA for the Eagles this spring. He was forced to wait until March 26 against Concordia to make his first appearance of the season due to an elbow injury, but has now appeared in 11 games and has 19 strikeouts in 14.1 innings pitched.
Calibuso pitched for current Mallards manager Donnie Scott while with the Battle Creek Bombers in the summer of 2011 when they won the Northwoods League Championship. He appeared in 29 games, all in relief, and had a 2.90 ERA over 40.1 innings pitched. He registered a team-high 11 saves and struck out 44 batters.
Calibuso sat out the entire spring of 2012 because of elbow surgery, but appeared in 21 games in his freshman season in 2011. He went 3-0 with a 2.55 ERA and five saves in 24.2 innings pitched.
Calibuso attended Armwood High School in Seffner, Florida, and hit .330 during his senior year and made it to the 5A state finals. He was named league MVP and received honorable mention on the All-County team.
The Mallards will host their season opener against the Eau Claire Express on May 29th at 7:05 pm at the "Duck Pond." Single-game tickets are on sale now!
The Madison Mallards are part of the 16-team Northwoods League. The Northwoods League has more teams, plays more games, and draws more fans than any other Summer Collegiate Baseball League in North America. In 2013, the Northwoods League will celebrate its 20th season.