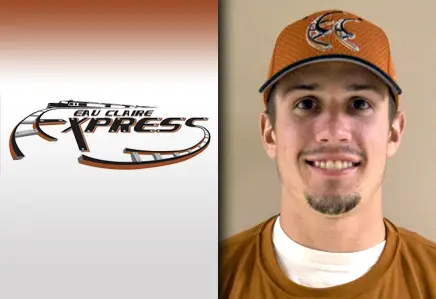 You might say that Eau Claire is going through a 'fad.'
A few days after announcing the signing of freshman catcher Will Fadness, the Eau Claire Express announced the return of his older brother, 2009 Northwoods League All-Star Nolan Fadness, who will be returning for a third, and final season in Express orange.
Nolan, an outfielder, was the only Express player to appear on both the mid- and post-season All-Star teams last year, and he carries an average of .353 so far for his college team, the University of Wisconsin-Oshkosh Titans. Should he garner another All-Star berth, the Eau Claire native will have a chance this year to play in front of his hometown fans, as the Express are hosting this years' edition of the Northwoods League All-Star Game.
Last year for the Express, Nolan posted a batting average of .317, leading his team in hits (73), walks (33), and steals (28).
Among other announced signings around the league this week were pitcher Jason Dovel (Wisconsin Rapids), infielders Mike McQuillan and Chad Zurcher (Mankato), catcher Beau Fraser and pitcher Owen Jones (Green Bay), pitcher Jordan Luvisi (Wisconsin), and outfielder Chris Elder and pitchers R.J. Davis and Arik Sikula (Rochester). Sikula was an All-Star closer last season for the Honkers.
To read more about these and other recent player signings click over to blog.northwooodsleague.com.