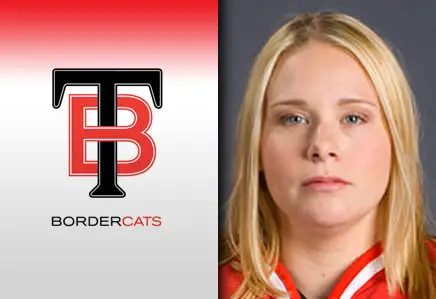 THUNDER BAY, Ontario – On Wednesday, June 2nd, the Thunder Bay Border Cats will kick off their 2010 season against the Duluth Huskies with gold. Thunder Bay native and Olympian, Haley Irwin, will throw out the game's honorary first pitch.
Irwin played hockey in her hometown of Thunder Bay until the age of 16. Irwin currently attends the University of Minnesota, Duluth where she stars the women's hockey team. In her first year as a member of the UMD Bulldogs, Irwin led both the team and the entire Western Collegiate Hockey Association (WCHA) in scoring. For her outstanding effort, she was named to the WCHA First All-Star, WCHA All-Rookie, and won the WCHA Rookie of the Year.
Irwin was a member of the 2010 Canadian women's hockey team and won gold at the 2010 Winter Olympics this past February in Vancouver, British Columbia. Making a significant contribution to the team's Olympic success, she earned a total of 5 points, scoring 4 goals and dishing out an assist.
Upon throwing the first pitch at Port Arthur Stadium, Irwin will be available for autographs on the Rhino Deck and displaying her gold medal from Vancouver. Game time begins at 6:35 p.m. and the gates open one hour prior.