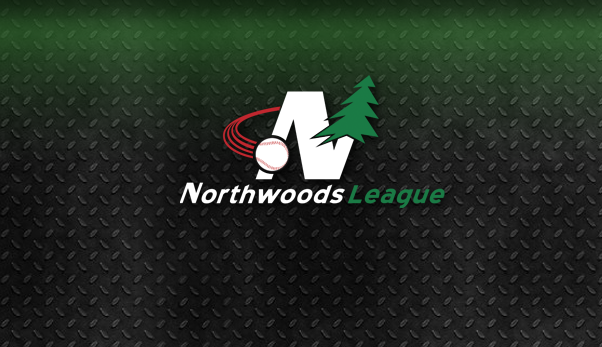 Alexandria 7, Rochester 6
The Honkers were leading 5-0 after the fifth inning, but the Beetles came back with a four spot in the bottom of the sixth inning for the win. The Beetles 3rd basemen, Taylor Davis (Morehead State) went 3-for-4 with one run scored and an RBI. The bottom of the Beetles order had seven hits and five RBI. Dan Lazzaroni (Alabama Huntsville) got the win in relief after throwing 4.0 innings giving up one run on five hits. The Honkers Matt Dittman (Illinois) continued his hot hitting going 2-for-2 with four RBI and three walks. Dittman is currently hitting .476 which is good for 5th in the NWL.
Thunder Bay 2, St. Cloud 0
The Thunder Bay Border Cats put up two runs in the bottom of the second inning and that was all they needed to beat the St. Cloud River Bats at Port Arthur Stadium. Garret Houts (South California) and Brett Doe (New Mexico) both went 1-for-3 with an RBI for the Border Cats. Starting pitcher Michael Woytek (Wright State) went 6.0 innings giving up three hits and no runs. The River Bats pitching staff threw extremely well giving up only two hits, but walked six which hurt them in the long run.
La Crosse 11, Waterloo 2
The La Crosse Loggers put up 11 runs on 12 hits against the Waterloo Bucks and won 11-2 in Waterloo, IA. Eight of nine batters reached base for the Loggers and were led by Mike Reeves (Florida Gulf Coast) who went 2-for-5 with two RBI, Frazier Hall (Southern) who went 2-for-5 with three runs scored and Tony Mueller (Winona State) who had two RBI. Jake Astor (Southern Arkansas) stayed hot going 2-for-4 in the loss for the Bucks.
Eau Claire 5, Wisconsin 0
The Wisconsin Woodchucks had their three game winning streak snapped Monday night as the Eau Claire Express held them scoreless. The Express also came into the evening with a 3-game winning streak, and turned the Woodchucks into their 3rd shutout victim of the season in only five games. Through those five games, Express pitchers have only allowed one earned run. Brad Goldberg (Coastal Carolina) got his first start of the year for the Express and had no trouble continuing Eau Claire's pitching dominance. Despite some control problems, Goldberg navigated through 6.0 innings, allowing only four hits while striking out three.
Mankato 2, Duluth 0
The Moondogs scored one in the 1st and one in the 9th to beat the Duluth Huskies at Wade Stadium in Duluth. The Huskies could only muster five hits against starter Ryan Demmin (Minnesota State Mankato) and reliever Luke Anderson (North Dakota State) who combined to throw 9.0 innings of scoreless baseball while striking out 11 Huskies. Mankato was led by designated hitter Robbie Robinson (Valparaiso) and Bobby Jacobs (Penn State) who each had an RBI.
Wisconsin Rapids 3, Green Bay 0
The Wisconsin Rapids Rafters won their first game in the Northwoods League at Witter field today by beating the Green Bay Bullfrogs 3-0. Solid pitching and a few clutch hits were the recipe for their 1st season win. After Chris Green (NW Missouri State) spun together five scoreless to start the game, four Rafters relievers kept the Bullfrogs at bay over the final four innings of play. Green allowed just three hits in his five inning start, on his way to becoming the first winning pitcher in franchise history. Brad Douthit (USC), Drew Farrell (Viterbo) and Dan Johnson (Rhode Island)worked scoreless innings before Steve Godawa (Valparaiso) threw a hitless ninth to record the franchise's first save.
Willmar 4, Brainerd 3
Down two runs in the bottom of the eighth, the Stingers ratcheted up the drama Monday night with three runs in the 8th inning to rally for a 4-3 win over the Brainerd Lakes Area Lunkers. With two runners on, Eduardo Gonzalez (Alcorn State) laced a sharp ground ball past third base to bring in the tying run. Shortly thereafter, Zach Rowles (Minnesota State Mankato) drove in the winning run after beating out a slow roller to short for an infield hit. Stingers starter David Carroll (Maryland) was stellar in his Willmar debut, allowing three runs and striking out two before coming out of the game with two outs in the eighth for a no decision. Reliever Daniel Zapata (Dixie State) got credit for his first win of the year, throwing 1.3 innings of shutout ball in his second appearance this season.
Madison 5, Battle Creek 2
The Mallards blasted 14 hits against the Battle Creek Bombers to take the game 5-2. Top first six hitters for the Mallards all had hits and were led by Kyle Gaedele (Valparaiso) who hit 2-for-5 with two runs scored and an RBI and Ryan Levine (Virginia) went 3-for-5 with an RBI. Mallard starting pitcher, Grant Gordon (Missouri State), threw 7.0 innings giving up only one run while striking out three. Battle Creek starting pitcher, James Jones (Louisana Monroe) gave up 11 of the 14 hits, but only gave up three runs, one of which was unearned.