Friday Night Fun
June 18, 2010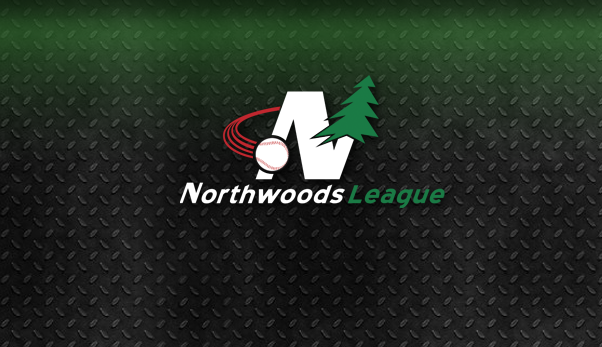 Green Bay 8, Eau Claire 3
The Bullfrogs beat the Express Friday night by a score of 8-3 in front of a crowd of 1,603. Green Bay received a great pitching performance from the whole staff who threw an eight hitter while giving up three runs and striking out six. The Bullfrogs Scott Schebler (Wichita State) stayed hot going 2-for-5 with two runs scored and an RBI while hitting a double and a triple. The Express were led by Steve McGuiggan (Illinois Chicago) who was 2-for-4 with two RBI.
Rochester 15, Alexandria 2
The Honkers scored 15 runs on 17 hits to take game one against the Alexandria Beetles, 15-2. Six different Honkers recorded multi hit nights, led by Richie Jimenez (UNLV) and Dan Pelligrino (UC Riverside), who each blasted three run home runs. Jimmy Waters (Kansas), Devin Thaut (Paradise Valley CC), Anthony Hutting (Cal St Fullerton) and Andrew Mendenhall (Oregon) all recorded two hits in the effort for Rochester. Josh McKeon (Upper Iowa) notched another solid performance tonight, throwing 6.1 innings, allowing just one earned run off three hits while striking out seven. Gabe Feldman (Wake Forest) came on in relief for Rochester, pitching 1.2 innings, allowing just two hits and not walking a batter.
Wisconsin Rapids 7, Madison 5
The Wisconsin Rapids Rafters beat the Madison Mallards 7-5 in front of 1,164 fans. The Rafters center fielder, Matt Johnson (California Baptist), was 3-for-5 with two runs scored. The Rafters had a great outing from their pitching staff with Steve Godawa (Valparaiso) throwing the final 1.0 inning to earn the save. The Mallards were led by Josh Parr (Illinois) who was 4-for-5 with two RBI and a run scored.
Duluth 12, Mankato 1
The Duluth Huskies put on an offensive display Friday night against the Mankato MoonDogs. They had 15 hits and scored 12 runs to beat the MoonDogs 12-1. Casey Lytle (Kansas) had an outstanding game going 3-for-6 with three RBI and one run scored. The top three hitters for the Huskies combined to go 7-for-14 with seven RBI. Starting pitcher, Robbie Collier (North Florida), earned the win throwing 6.0 innings of four hit baseball. Anders Engberg (Minnesota Duluth) earned the saved throwing the final 3.0 innings while giving up zero runs.
La Crosse 5, Battle Creek 2
The La Crosse Loggers are now a game over .500 as they defeated the Battle Creek Bombers 5-2 on Friday night at Copeland Park in front of 3,075 fans. Tony Mueller (Winona State) was the story of the game as he earned the win on the mound for the Loggers after allowing two runs on six hits in 7.0 innings of work. Mueller struck out nine Battle Creek batters on way to earning his second victory of the season. Mueller would allow two runs in the first inning as Josh Lyon (Indiana) hit his third home run of the season for the Bombers to take the early 2-0 lead. However, La Crosse would respond in the bottom of the first inning with two runs of their own as Matt Moynihan (San Diego) scored on Frazier Hall's (Southern) sacrifice fly before Mike Marjama (Sacrament City CC) would come in to score on Brandon Meredith's (San Diego State) RBI single tying the score at 2-2.
Willmar 14, Thunder Bay 10
After managing just one run in Thursday night's win over Rochester, the Stingers bats rebounded in a big way on Friday, blasting off for 14 runs for the second time in three games. Thunder Bay knocked out Stingers starter Roy Metter (Nebraska Kearney) after just three innings, but Willmar's offense battled back all night, coming up with four run frames in the second and sixth, and thriving in the clutch with a five run bottom of the eighth. Jordan Smith (St. Cloud State) was hot going 4-for-5 with a double, two RBI singles, and most notably, a solo shot in the fourth to deep centerfield, the first ever Stingers home run at the Bee Hive. Sean Dwyer (Florida Gulf Coast), Zach Rowles (Minnesota State Mankato), and Andrew Haake (Nebraska Kearney) chipped in as well, each contributing a pair of RBI's for Willmar, as the Stingers once again eclipsed the .500 mark in 2010 with their third straight win.
St. Cloud 6, Brainerd 2
The St. Cloud River Bats outhit the Lunkers 13-6 and won the game 6-2 at Stewart C. Mills Field. St. Cloud received two three-hit performances on the night from Steve Nyisztor (Rutgers) and Mitchell Garver (New Mexico). River Bat starter, Nick Sutherland (Youngstown State), threw 6.0 innings of one run baseball to earn the win. Tommy Reyes (California Irvine) led the Lunkers with a 2-for-4 day while playing third base.
Waterloo, Wisconsin
The Waterloo Bucks game on Friday, June 18, 2010 versus the Wisconsin Woodchucks has been postponed due to rain. The teams will make up the game as part of a doubleheader on Saturday, June 19 that will start at 6:05 P.M.