NWL Attendance Tops Nation Again
August 27, 2010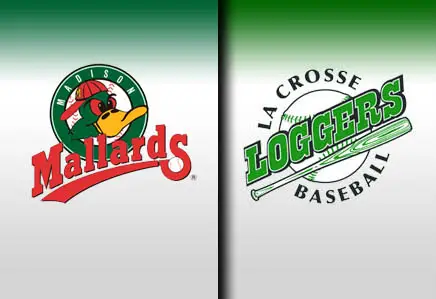 A successful 2010 Northwoods Collegiate Baseball season wrapped up this past Sunday at Carson Park in Eau Claire, Wisconsin. The hometown Express beat the Rochester Honkers in a three-game series to take the 2010 Northwoods title. Although the season is over, the NWL is still benefiting from a successful 2010 campaign. The nation's premier summer baseball league placed 11 teams in the top-50 in per game attendance and broke the league's all-time attendance record.
Ballparkbiz.com, an online news and information resource for the baseball industry, has ranked the top-50 summer collegiate baseball teams the past three years and once again the NWL leads the list. The Madison Mallards come in 1st with a staggering 5,884 fans per game while fellow NWL team, La Crosse, comes in 2nd. The Mallards and Loggers both finished 1st and 2nd in 2009 and are joined in the top-10 by the Eau Claire Express who increased both their overall attendance and per game attendance from 2009.
The Wisconsin Woodchucks and St. Cloud River Bats just missed the top-10 as they came in at 11th and 12th respectively. The Woodchucks improved their overall attendance and per game attendance in 2010 while the River Bats jumped from 13th in 2009 to 12th in 2010.
The Waterloo Bucks packed Riverfront Stadium in Waterloo, IA to a tune of 1,660 fans per game. The Bucks increased their overall and per game attendance numbers from 2009 and finished in the top-20 for the 2nd consecutive year. Wisconsin Rapids jumped into the top-50 in their inaugural season as they drew 1,368 fans per game at Witter Field.
Mankato (33rd), Duluth (34th), Green Bay (40th) and Rochester (41st) were the final four NWL teams cracking the top-50. Mankato, Green Bay and Rochester all improved their overall attendance from 2009.
Overall, 11 of the 16 NWL teams made the top-50 while Willmar finished two spots out of the top-50 at 52nd. Be sure to follow the NWL this off-season at www.northwoodsleague.com and follow the 40 former NWL players who have played in Major League Baseball in 2010. The Northwoods League has more teams, plays more games, and draws more fans than any Summer Collegiate Baseball League in North America.