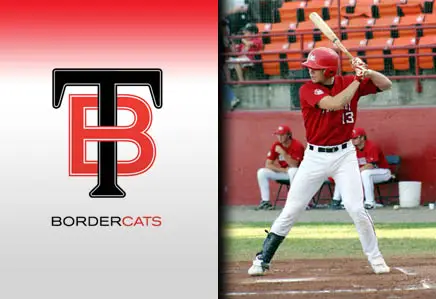 Former Thunder Bay Border Cat Matt Mangini (Oklahoma State) joined the Seattle Mariners after being called up Friday. The left-handed hitting Mangini was a member of the Tacoma Rainiers, the Pacific Coast League (PCL) Champions, before being promoted to Seattle.
Mangini made his 1st career start Thursday, September 23 for the Mariners and registered his 1st career hit. The 6'4'' 230 pound lefty was 1-for-4 in his debut as the designated hitter against the Toronto Blue Jays. His 1st hit, a single to center field, came off a change-up from Blue Jays closer Kevin Gregg in the top of the 9th inning.
The 1st Border Cat to reach the Majors was a 1st round pick of the Seattle Mariners in the 2007 Major League Draft and has spent the past two seasons playing for the West Tennessee Diamond Jaxx (AA) and the Tacoma Rainiers (AAA). Mangini will once again be coached by Daren Brown, Mariners interim manager, who was the Rainiers coach in 2010 before being promoted. Brown's promotion came after former Mariners manager Don Wakamatsu was fired in early August. While playing in Triple-A Tacoma, the 24 year old hit a team-leading .313 with 73 runs, 63 RBI and 18 home runs during their PCL Championship run.
As a member of the Border Cats in 2005, he was named the NWL Top-Prospect and a Summer League All-American by Baseball America. Mangini, a 2005 NWL All-Star, hit .344 while in Thunder Bay and drove in 43 runs in 52 games.
Follow Mangini in the Majors at www.northwoodsleague.com and www.seattlemariners.com.
Mangini is the 75th NWL alumni to appear in Major League Baseball and the 47th player to play in the MLB in 2010.
The Northwoods League has more teams, plays more games, and draws more fans than any Summer Collegiate Baseball League in North America.