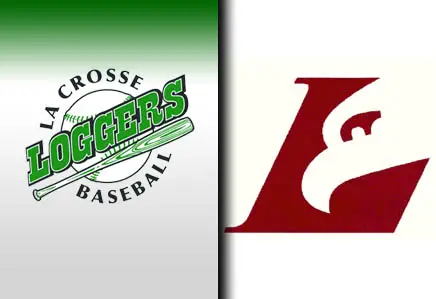 The La Crosse Loggers Baseball Club, in conjunction with the University of Wisconsin-La Crosse baseball program and the "Friends of Baseball at UW-L", announced their plans for the Loggers 9th Annual Winter Baseball BBQ today at a press conference inside of the Stoney Creek Inn (Onalaska).
The event will take place on Thursday, January 27, 2011 in the Northwoods Conference Center inside of the Stoney Creek Inn. Headlining the hot stove style event will be Hall of Famers Robin Yount and Paul Molitor as well as former Milwaukee Brewers Jim Gantner and Jerry Augustine.
Tickets for the Winter BBQ will go on sale Friday, December 3 at the Loggers Retail Store (1223 Caledonia St., La Crosse) or online at www.lacrosseloggers.com. Corporate table sponsorships will be available as well as individually priced tickets ranging from $15 for kids 12 & under to $25 for adults. Doors will open to the general public at 6:30 p.m. with the "first pitch" of the program being thrown at 7:05 p.m. Interested parties can call the Loggers business office at 608-796-9553 for more ticketing and corporate table sponsorship information.
All of the proceeds from the event, which will be presented in part by Kwik Trip, will go to help the UW-L baseball program. Massive state budget cuts had forced the University to call for the ending of the baseball program at the completion of the 2008-09 school year before anonymous donors and fundraising efforts garnered enough support to keep the sport alive for five years. The goal of the Loggers 9th Annual Winter Baseball BBQ is to help raise enough funds to keep the UW-L baseball program financially sustainable for the future.
The program itself will be staged in the form of a nine-inning baseball game with speakers from such groups as the La Crosse Loggers, UW-L baseball and "Friends of Baseball at UW-L" committee with the feature part of the event being an open panel discussion between Yount, Molitor, Gantner and Augustine as they reminisce and share stories. All fans in attendance are urged to wear their favorite baseball jersey to the event.