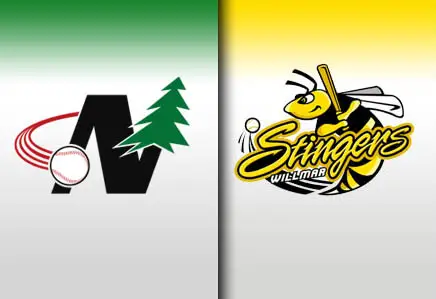 The Willmar Stingers today that pitching coach Tyler Shepple will return for another season with the club. The Stingers also have signed four more players bringing the total to 11 players committed for the 2011 roster.

Stingers field manager Matt Hollod and the organization signed two pitchers and two outfielders to contracts this week. Joining the roster for the 2011 season will be; freshman Jake Foley (OF, Florida Gulf Coast University), freshman Ricky Knapp, (RHP, Florida Gulf Coast University), freshman Jordan Brown Jr. (OF, University of Kansas) and sophomore Taylor Thomas (RHP, University of Kansas).

Shepple will serve in the same role as pitching coach and 1st base coach for the second season and work with a pitching staff that will see new faces other than Stinger returners RHP Jacob Barnes (Florida Gulf Coast University) and Michael Jahns (Northwestern University).

Shepple, an Arvada, CO native attended the University of Washington and was a 7th round draft pick by the Milwaukee Brewers. Shepple played two years of professional baseball before having a career ending shoulder injury. After his pro career, he went back to Seattle and began operating an indoor baseball training facility. He currently operates a facility in Denver and Seattle, while also training athletes in sports performance.

"We're very excited to have coach Shepple back for another season, as a former pitcher, minor league prospect; he brings a wealth of knowledge with him." Co-owner Ryan Voz said.

Two of those new faces on the mound for the Stingers will be Knapp and Taylor, both hoping to make an immediate impact. Thomas, a Overland Park, KS native, had a great red-shirt freshman year at Kansas last year where the 6' 3" 210 lbs. pitcher threw 48 1/3 innings with 49 strikeouts for a combined 4-1 record and 4.47 ERA. Last summer, Thomas pitched for the Palm Springs Power of the Southern California Collegiate League where he helped lead his team to a 33-4 overall record.

Knapp is a 6' 190 lbs. pitcher who was drafted by the Detriot Tigers in the 44th round of the 2010 Major League Draft. He is originally from Port Charlotte, FL. where he compiled 169 strikeouts during this junior and senior high school seasons. Knapp played in the Florida State All-Star Game as a senior after going 5-3 with a 1.42 ERA during the regular season. He is also the son of current Detriot Tigers pitching coach Rick Knapp.
"Ricky is a young athletic arm and the Florida Gulf Coast coaches feel he has a very high ceiling and looks to be in the Eagles starting rotation this spring." Field Manager Matt Hollod said.
Also joining the Stingers in hopes of improving on a near playoff miss is outfielder Jordan Brown Jr. Brown will bring team speed as the 5' 10" 180lbs left-handed hitter will be expected to cover the majority of the ground at Bill Taunton Stadium. Brown is a Kansas City, Mo. Native whose cousin Josh Childress plays for the Phoenix Suns of the National Basketball Association.
The final recent signee is Jake Foley, a 6' 0" 170 lbs. left-handed hitting speedy outfielder. He along with Brown are expected to help continue team speed from 2010, which the Stingers ranked fourth in stolen bases in the 16-team league. Foley is originally from Punta Gorda, FL and will be an everyday player for Florida Gulf Coast alongside college teammate Stingers teammate Sean Dwyer.