Golf with Blyleven Added to Top Prize for Poker Tournament
January 27, 2011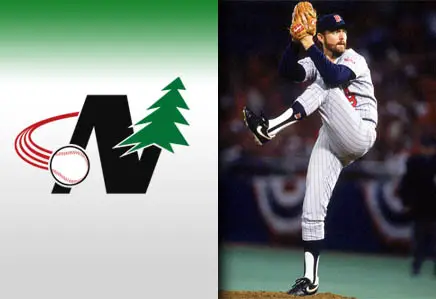 (ROCHESTER, MN) The Northwoods League Foundation has announced the priceless celebrity experiences that will be won at the Northwoods League Foundation Celebrity Poker Tournament on Monday night, January 31 at Canterbury Park in Shakopee, MN. One great experience has been added to the first place prize in the poker tournament while the others will be up for bid on the silent auction.
The winner of the poker tournament will get the opportunity to golf with former Minnesota Twins pitcher Bert Blyleven who was recently voted as a member of the 2011 class of the Major League Baseball Hall of Fame. The golf experience will be in Fort Myers, FL on March 22nd and include NFL Side Judge Larry Rose. The next night, the winner will appear with Blyleven on the Fox Sports North telecast of the Minnesota Twins spring training game against Baltimore. These experiences are in addition to the $2,500 top prize and championship bracelet.
Silent Auction Experiences
Three items up for bid on the silent auction Monday are priceless experiences with former Northwoods League players.
Chicago White Sox pitcher Chris Sale pitched for the La Crosse Loggers just two years before breaking into the Major Leagues last summer. You'll be able to bid on the opportunity to watch a Twins vs. White Sox game at Target Field and go out for a meal with Sale later this year.
Two-time Cy Young Award Winner Bret Saberhagen spent time coaching the Alexandria Beetles when his son Drew played for the team. Now Drew is a coach with the Beetles. By being the highest bidder, this summer you can golf with the duo at Geneva Golf Club in Alexandria.
Taylor Bills was the winner of season two of the ABC reality show "True Beauty" last summer. The former La Crosse Logger will stay in the Twin Cities Tuesday to go on a date with the lucky winner of Monday's auction. The date includes dinner at Manny's Steakhouse and bowling.
For more information, open the attached press release or go online to http://www.northwoodsleague.com/Celebrity-Poker-Tournament.aspx.