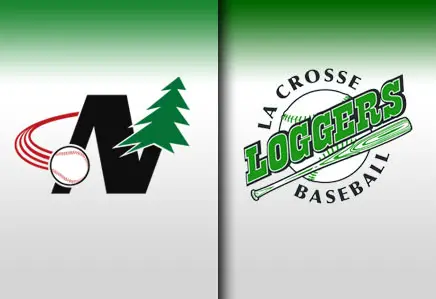 The La Crosse Loggers baseball club announced today that they have signed a pair of junior infielders in Thomas McCarthy (Kentucky) and Trentt Copeland (Evansville).
Thomas McCarthy opened the University of Kentucky's 2011 season last weekend as their starting third baseman after spending time in the junior college ranks last year. In 2010, McCarthy was named a pre-season all-American at Feather River College in California and then went on to hit .415 with three home runs and 36 RBI's, thus earning a unanimous first-team selection in the Golden Valley Conference at third base.
Prior to his stop at Feather River College, McCarthy began his collegiate career at Western Oregon University where he set the single-season record for batting average when he hit .461 with three homers and 27 RBI and was named freshman of the year in the Great Northwest Athletic Conference.
Junior infielder Trentt Copeland will be coming to La Crosse this summer with a wealth of collegiate experience both at Evansville and in the summer. Copeland, a Guelph, Ontario (Canada) native, has been a mainstay in the Evansville infield since his freshman year. 2010 was a banner year for the slick-fielding second baseman when he played in all 59 games for the Aces, ranking third on the team with a .322 average, four homers, 36 RBI's and also ranked second on the team with 19 stolen bases.
Copeland carried his success over to the summer when he hit .290 over 107 at-bats with the Quincy Gems of the Prospect League while ranking second on the team with 14 stolen bases.
McCarthy, Copeland and the rest of the Loggers will open the 2011 campaign on Wednesday, June 1
with a three-game road trip to Green Bay.