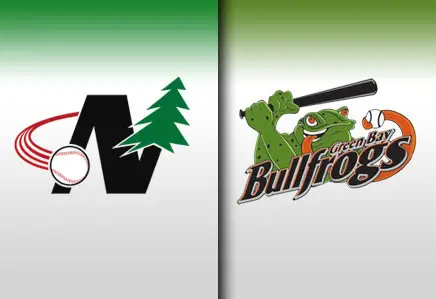 The Green Bay Bullfrogs are excited to announce the signings of Paul Hoenecke, Greg Blohowiak both from the University of Wisconsin-Milwaukee and Joe Betcher from the University of Illinois-Chicago for their upcoming 5th anniversary 2011 season. All three players from Wisconsin played for the Bullfrogs in 2010.
Hoenecke returns for his third season with the Bullfrogs. A West Bend native and member of the team in 2009, Hoenecke played in 14 games with the Bullfrogs in 2010 before an injury ended his season. A third year starter with the Panthers, Hoenecke is currently hitting .333 with a pair of doubles and a .980 fielding percentage.
Blohowiak a side arm hurler and Green Bay West graduate was a late season signee with the Bullfrogs last year appearing in 13 games, with 13 strikeouts and a 3.09 ERA. Greg has a current record of 1-0 with the Panthers, holding opponents to a .188 batting average. UWM travels to Arkansas to play the #16 Razorbacks in a three games series March 4-6.
Betcher a sophomore infielder with the Flames and De Pere graduate appeared in 60 games for the Bullfrogs last season, hitting .304 with 12 doubles and 3 home runs. As a freshman last season at UIC, Betcher was named to the Horizon League All-Newcomer team. UIC travels to play Missouri for a four games series March 4-6.
"It's always nice to have quality local players back each season," said Bullfrogs Owner and President Jeff Royle. "The caliber of play in the Northwoods League is incredibly high and for these young men to earn a roster spot again for the upcoming season speaks to the level of their ability."