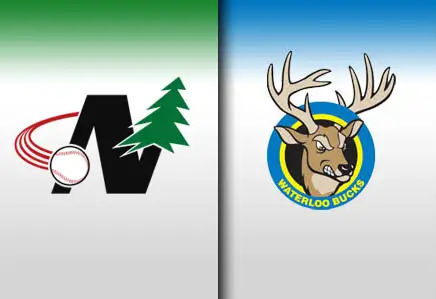 The Waterloo Bucks, a member of the Northwoods League, have announced that catcher/first baseman Jordan Adams will return to the Bucks for the 2011 season.
Adams is currently a sophomore at Central Michigan University. Adams becomes the third player from last season's squad to return for the '11 season, joining infielder Andrew Ewing and catcher Jeremy Lucas.
Last summer, Adams, originally from Mason City, Iowa, joined the Bucks during the last week of the season, playing in four games. The right-handed batter had two hits, including one double, and drove in two runs. Adams hit .125 for the Bucks over 16 at bats.

This season for the Chippewas, Adams is hitting .317 in 18 games. In 60 at bats, Adams has one home run, 10 RBI, and a .450 slugging percentage.

"Jordan is a big Midwest boy with tremendous bat speed and power to all fields, and is a great character kid," said Bucks Manager Jason Nell. "We are counting on him to hit in the middle part of the line-up if he can put the ball in play. I look forward to seeing his improvement at Central Michigan, and then transferring it to play with the Bucks."

The 6'2", 220-pounder started 10 games behind the plate and three as the designated hitter for Central Michigan during the 2010 season. In 60 at bats, Adams had 13 hits and nine RBI. He ended the season with a slugging percentage of .350.

Born July 23, 1990, Adams is a graduate of Newman Catholic High School. Adams broke a state record by hitting seven career grand slams and was a three-time All-State elite team selection. Jordan is son of Tony and Pam Adams.