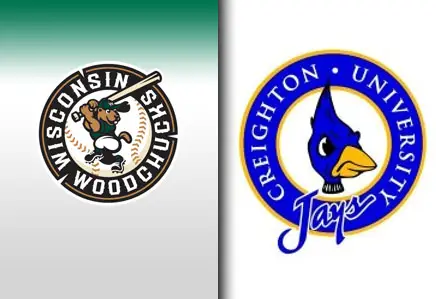 The Wisconsin Woodchucks have announced the signing of Mike Gerber, a left-handed centerfielder from Creighton University, for the 2011 season.
A native of Naperville, Illinois, Gerber has been a regular starter in centerfield for a Creighton squad that has dominated thus far on the spring. With a 26-8 record, and only one loss in the Missouri Valley Conference, the 28-ranked Jays expect to do some damage come tournament time.
Making 25 starts on the season, Gerber, a freshman, has posted a .268 batting average, three homeruns, a .384 on-base percentage, and a perfecting fielding percentage, with 15 games remaining on the conference slate.
Not year before locking down a starting role on a tournament-bound Division I team, Gerber starred at Neuqua Valley High School, where he made the Illinois All-State selection and set the school record in career homeruns.
Flashing a power bat with defensive prowess in center, the New York Yankees selected Gerber in the 2010 Amateur Draft. Gerber elected to continue his education instead, choosing to pursue an education in Graphic Design at one of the top academic institutions in the Midwest.