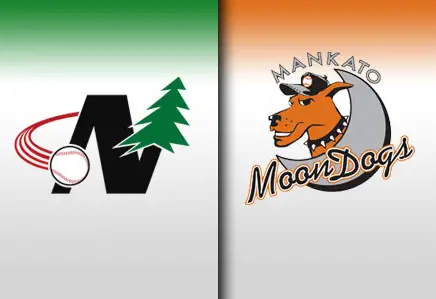 The Mankato MoonDogs Baseball Club, a member of the Northwoods League, is excited to announce former Minnesota Twins player, coach and Hall of Famer Paul Molitor as the featured opening night guest. The June 1st opening night is presented by Wealth Enhancement and will be followed by a fireworks extravaganza.
"It will be a great honor to have Hall of Famer and Minnesota native Paul Molitor on hand to kick off the 10th season of MoonDogs baseball," said MoonDogs General Manager Kyle Mrozek. "We have had some tremendous Major League alumni throughout the years and Molitor continues that great legacy."
A first ballot hall of fame inductee and seven-time All-Star, Molitor played twenty-one Major League seasons for the Milwaukee Brewers, Toronto Blue Jays, and Minnesota Twins. Molitor's 3,319 career hits ranks him ninth on the Major League's all-time hits list.
Born and raised in St. Paul, Molitor played three seasons at shortstop for the University of Minnesota before being drafted third overall by the Milwaukee Brewers in 1978. Molitor's 39-game hitting streak in the summer of 1987 remains the fifth-longest hitting streak in Major League Baseball history.
Molitor earned World Series MVP with the Blue Jays in 1993, after becoming the first player in World Series history to hit .500 with two doubles, two triples, two home runs, and eight RBIs in the six game series. Molitor finished that season with a Major League leading 211 hits.
In 1996, Molitor returned home to Minnesota to join the Twins. At age 39, "The Ignitor" lit up the league, hitting an amazing .341, and finishing with a league best 225 hits. On September 16th of that year Molitor hit a single and a triple to become the 21st player in Major League history to join the 3,000 hit club. He is also the only player in Major League Baseball history to have 3,000 hits, a .300 lifetime batting average, 500 stolen bases and 200 homeruns.
Molitor retired following the 1998 season but stayed on as Bench Coach for the Twins until 2001. "Molly" as fans affectionately call him, still plays an active role with the Twins, currently serving as their Minor League Base Running/Infield Coordinator.