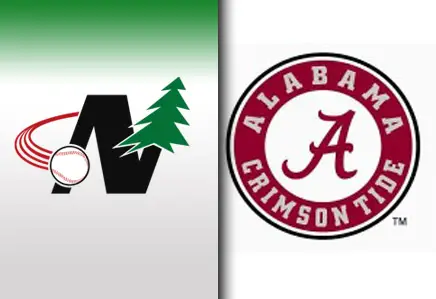 For two former Northwoods League players and current Alabama teammates, April 27th will be a day that they never forget.  Nathan Kennedy and Josh Rosecrans, members of the University of Alabama baseball team, were in Tuscaloosa, Ala. when a tornado with 200 mph winds hit.  Kennedy and Rosecrans used a bathtub and a mattress to shield them from gusting winds and flying debris. 
Kennedy, a 6'1'' right handed relief pitcher, played for the Thunder Bay Border Cat in 2010 for a brief time.  While Rosecrans, a 6'4'' catcher, played for the Battle Creek Bombers.  The two teammates attended Grayson Community College in 2010 and were two of the top Junior College recruits this past season. 
Visit USA Today for their inspiring story and how they lived through the devastation in Tuscaloosa on that April 27th night. 
http://www.usatoday.com/sports/college/baseball/2011-05-05-alabama-baseball-tornado_N.htm