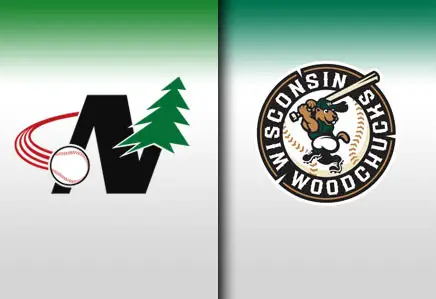 Cody Regis, Tyler Heineman and Brian Carroll, three position players from the University of California, Los Angeles, have signed with the Wisconsin Woodchucks.
Playing for a perennial force in Division I NCAA baseball, the trio from the 2010 College World Series runner-up Bruins has helped UCLA to a 29­—19 record on the spring.
Regis, a 6-foot-2, 210 pound sophomore from Glendoria, Calif., is a versatile infielder and a power bat in heart of the Bruins' lineup. Playing predominantly third and second base for UCLA, Regis is batting .288 through 45 starts, and leads his team in homeruns and RBI, with 4 and 37. While slugging .442, Regis' team-high 27 walks has his on-base percentage at an impressive .384 clip.
As a freshman, the lefty flashed his promising bat by smacking nine homeruns and posting a .312 batting average, on his way being named honorable mention All-Pac-10 and making the All-Tournament Team at both the College World Series and the NCAA Los Angeles Regional.
Tyler Heineman, a native of Pacific Palisades, Calif., is a 5-foot-11, 195 pound switch-hitting catcher. In his sophomore season, the backstop has made an appearance in 19 games, and has served as the primary replacement to sure-handed junior Steve Rodriguez.
In 40 at-bats on the spring, Heineman is hitting .250 with six RBI and a .388 on-base percentage. Playing for the Springfield Sliders of the Prospect League last summer, the sophomore hit .330 over 29 games.
Rounding out the signees is Carroll, a 5-foot-10, 170 pound freshman centerfielder. A native of San Diego, Calif., Carroll has served mostly as a defensive replacement this spring, appearing in 14 games and tallying 17 at-bats.
After missing his senior season of high school baseball while recovering from a knee injury sustained on the gridiron, Carroll showed his impressive athleticism and talent at Granite Hills HS, being voted team MVP as a junior, and garnering All-East County honors as a defensive back his junior and senior years in football.