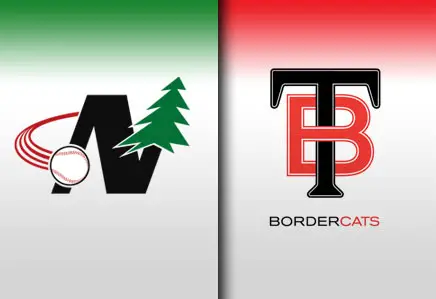 Thunder Bay Border Cats managerMike Steed has added seven more players for the 2011 Northwoods League seasonbringing the roster size to 30 players.  The team can carry anactive roster of 27 players when they open the season on Wednesday, June 1st inWillmar against the Stingers. 
The Cats have signed pitchers JohnLally, John Jeanes, Tyler Mack, Ryan Lucero and Lee Valencheck as well ascatcher Evan Weibel and outfielder Ino Patron. 
Lally is a former draft pickof the Boston Red Sox as the lefthander from Santa Margarita, CA., was selectedin the 15th round of the 2008 MLB Draft.   Lally elected to stay inschool and 6'2", 190 pound southpaw is currently a junior at LoyolaMarymount University in California.
 

Jeanes is a 6'2",205 righthander from Hatchechubbee, AL., and is a sophomore atPost University in Connecticut.
 

Mack hails from Katy, TX., and is asophomore at New Mexico State University.  The righthander stands6'4" and weighs 200 pounds.
 

Lucero is 5'11", 185 poundlefthander from Aurora, CO.  He is currently a sophomore at TrinityUniversity in Texas.
 

Valencheck plays his collegiateball at Wright State University in Ohio and is wrapping up his juniorseason.  The 6'0", 190 pound righthander is a native ofBarberton, OH.
 

Weibel is a freshman at NichollsState University in Louisiana, where he is a teammate of Border Cats relieverBrad Delatte.  The 6'0", 200 pound receiver is a product ofBelden, MS.
 

Patron is a lefthanded hitter andis in his freshman season at Long Beach State University in California. The 5'10", 200 pound native of Livermore, CA., has played in 51 games thisseason and is batting .286 with three home runs, seven doubles and 24 runsbatted in.