River Bats Name New Field Manager
May 28, 2011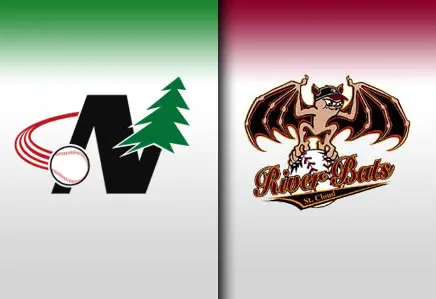 The St. Cloud River Bats announced Friday that Jon Hansen has been named the team's new Field Manager for the 2011 season. Hansen was initially hired last winter as the team's pitching coach under Ben Quinto, who was unable to come due to personal reasons.
"I spent the last 48 hours searching for our new Field Manager," River Bats Managing Partner Joel Sutherland said. "I feel like the guy who has been walking around the house looking for his reading glasses, only find that they've been sitting on top of his head the whole time."
Hansen has Northwoods League experience as a pitcher with the Brainerd Blue Thunder during the 2005 season. Hansen spent the past spring as an assistant at Fort Scott Community College in Kasnas.
"I don't even know where to start," Hansen said. "If it weren't for Ben [Quinto] I wouldn't even be here. This is an amazing opportunity and I'm going to have two strong assistants to help me."
Anthony Espitia (Cal-State Monterey) will remain on staff as Hansen's assistant. The team has begun searching for a new pitching coach.
"Coach Quinto helped build a real talented roster," Hansen said. "I'm very excited with the players we have coming in and expect them to do great things."
Hansen has experience coaching summer ball. Last summer he served as pitching coach for the Nevada Griffons of the MINK (Missouri-Iowa-Nebraska-Kansas) League. Before that, he skippered the Augusta Nationals of the Great South Summer Collegiate League.
"Coach Hansen has played in this league and has experience coaching summer leagues," Sutherland said. "He has the confidence to coach this team. I was able to look him in the eye during the interview, he's our guy."