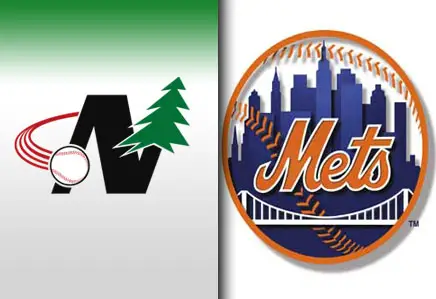 Dillon Gee improved to 7-0 this season for the New York Mets Friday night. Gee guided the Mets to victory over the Pittsburgh Pirates as he threw 8.0 innings and only allowed one earned run.
The former Brainerd star is the first Mets' rookie starter to improve to 7-0, and New York has won all nine of hisstarts. Gee threw a career-high 8.0 innings against the Pirates and struck out five while allowing zero walks. The 6'1'' righty has a 3.05 earned run average in 62.0 innings pitched.
Gee received run support Friday night from a former NWL standout, Lucas Duda. The former Alexandria Beetle was called up to the Majors Friday from Buffalo (IL). Duda was 1-for-4 against the Pirates and drove in two runs.
The former Brainerd right-handed pitcher was drafted by the Mets in the 21st round of the 2007 MLB Draft. Before his days as a Met, Gee pitched at the University of Texas-Arlington. The Cleburne, Tex., native has a career 28-19 Minor League Baseball record in 78 appearances.
The Mets are currently 31-32 and 4.5 games back of the Wildcard Playoff berth. Follow these former NWL alums as the Mets hope to improve on a dismal 2010 season.