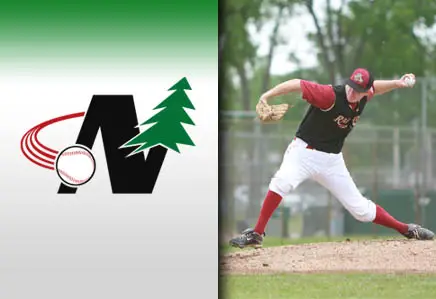 The Northwoods League regular season is a constant grind with players participating in 70 games in 75 days. NWL players play approximately 55 games in 90 days during their intercollegiate season so the 'professional style' NWL season is often times challenging to prepare for. However, the relentless work these NWL players put in allow for success during a long season. In 2011, various NWL pitchers are experiencing early success during this 70 game season.
Wins
Battle Creek Bomber's pitcher Alex Tukey (Minnesota) has the most wins (3) in the NWL in the first two weeks of play. The righty from San Diego, Calif,. has wins against Madison, Green Bay and Wisconsin Rapids. All three of Tukey's wins have come in relief. 19 pitchers currently have two wins in 2011.
Saves
A 2nd Battle Creek Bomber reliever leads the league in another important pitching category, saves. Kristian Calibuso (Eastern Michigan) has four saves in 2011 in seven games played. The 5'9'' Tampa native has impressive strikeouts numbers. Calibuso has 17 strikeouts in 10.0 innings pitched with only three walks. Zach White (Wake Forest) of the Madison Mallards and John Colella (Holy Cross) of the Green Bay Bullfrogs each have three saves on the season. The 6'1'' left-handed White has converted all three of his save opportunities. Colella, a left-handed pitcher, has three saves in three chances and also has one win in relief.
ERA
Willmar Stinger Anthony Consiglio (Western Nevada) is yet to give up an earned run in 2011 after throwing 11.0 innings. The Las Vegas native is currently 2-0 in two starts and boasts the best ERA in the league (0.00). Logan Taylor (Northeast Texas) of the MoonDogs claims the 2nd best ERA in the NWL at 0.60. The 6'5'' righty is 1-0 on the season and is one of two pitchers to have a complete game in 2011 (Alex Alemann, Rochester, 1 CG). Nine other NWL pitchers have an earned run average under 1.00.
Innings Pitched
Two NWL pitchers already have logged 20.0-plus innings in the past two weeks. Jonathan Boersma (CS Dominguez-Hils) and Brad Douthit (USC) have both thrown 21.0 innings in 2011. The 6'0'' Boersma has a 1.71 ERA in six appearances. Douthit, a 6'3'' lefty, has thrown 21.0 innings in just three appearances. The Scottsdale, Ariz., native is 2-1 with a 1.71 ERA and 7-to-1 strikeout-to-walk ratio.
Appearances
Durable relievers Jason West (Stephen F. Austin), Ryan Williams (West Valley), Skyler Deblizen (Wisconsin La Crosse), Tommy Danczyk (St. Thomas), and saves leader Kristian Calibuso (Eastern Michigan) all have seven appearances. Seven other pitchers have six appearances.
Strikeouts
Madison Mallard Rusty Shellhorn (Texas Tech) has 21 strikeouts in just 17.0 innings pitched. The 5'9'' lefty is 2-0 for the Mallards with a 1.59 ERA in four appearances. Brad Douthit (USC), Blake Schwartz (Mankato State) and Nick Goody (LSU) each have 20 strikeouts on the season.
The Northwoods League plays more games than, draws more fans than, and plays in venues superior to any Summer Collegiate Baseball League in North America.