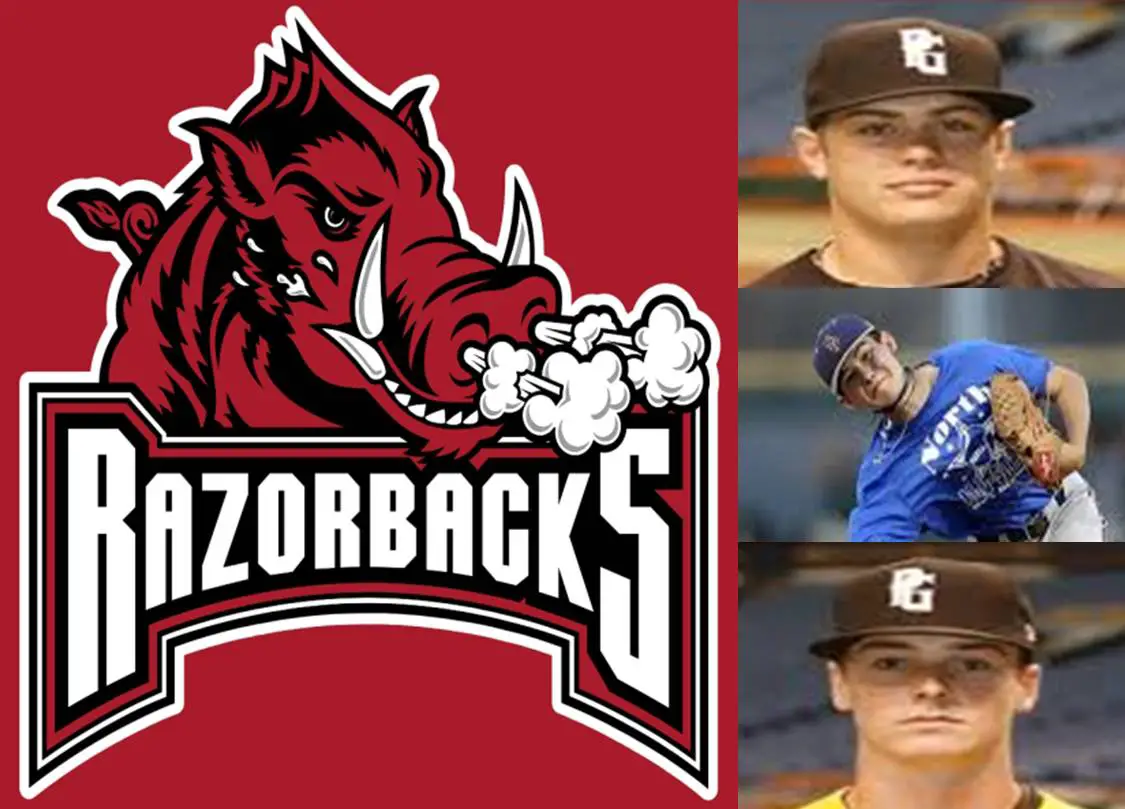 (Battle Creek, MI) The Battle Creek Bombers announced that they have signed a freshmen trio from the University of Arkansas.
Conor Costello: 6'3"-188, R/R, OF/ RHP, University of Arkansas (FR.), Edmond, OK
John Clay Reeves: 6'0"-200, R/R, C, University of Arkansas (FR.), Monroe, LA
Brian Heldman: 6'3"-170, R/R, RHP, University of Arkansas (FR.), Round Rock, TX

Conor Costello [bottom] is ranked the 3rd top prospect from Oklahoma in the class of 2011, according to Max Preps. Out of high school the Cincinnati Reds drafted Costello in the 16th round. As a pitcher, Conor has been clocked at 91 mph, and has been clocked at 85 mph throwing across the infield.
John Clay Reeves [top] is one of the top catching prospects in the south. Reigning from Monroe, LA, John is ranked the 10th top prospect in the state. He has been clocked with an impressive 1.94 pop time from behind the plate, and was also named to the 2011 Southeast All-Region First Team.
The final signing for the Bombers is RHP Brian Heldman [middle]. Heldman brings a unique submarine style to the mound which consistently throws off hitters' timing. As a senior at Stony Point High School in Texas, Brian boasted a 1.18 ERA in 13 appearances. In his 29.2 innings of work, he gave up only five earned runs on 15 hits, allowing an opponent batting average of only .133.
This past season Battle Creek saw Arkansas RHP Nolan Sanburn have a very successful summer and is currently ranked the 11th top collegiate prospects in the country.