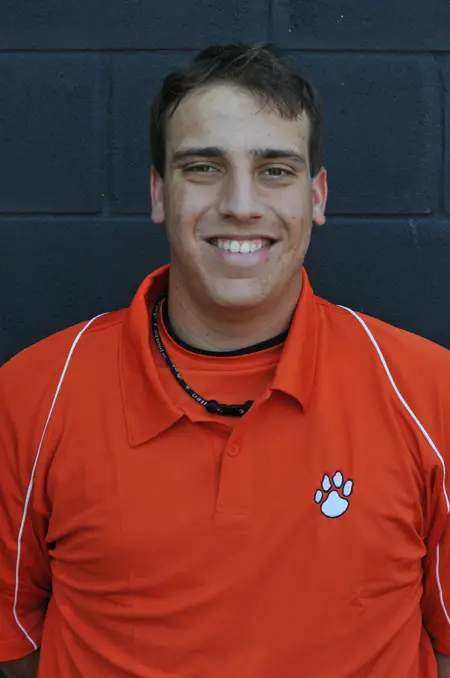 (Rochester, MN)—Players who can dominate both on the pitching mound and from the plate are rare to come by, especially in players with just one year of college experience under their belt. The Rochester Honkers have signed Adam Giacalone, who is not only a terror with his pitching arm, but a slugging machine with the lumber. Giacalone is a 6'2", 215-pound Shawnee, Kansas native who played as a freshman in 2011 at Neosho County Community College, where he achieved national attention as possibly the most talented junior college player in the nation.
Giacalone is a dominant right-handed pitcher and first baseman, with enough power to shake the ballpark, and all the necessary tools to become a very big player for the Honkers this summer. In 2011 with Neosho County CC, he developed a fear factor for opposing hitters, posting a 10-1 record with a 2.10 ERA. Adam has the ability to make bats miss the ball, tallying 83 strikeouts in 83.1 innings of work, good for one strikeout per inning, with one game where he struck out 17. His command of the plate is impressive as well, as he only registered 14 walks for the entire season. In 2010, as a senior at Shawnee Mission High School, Giacalone threw the first perfect game in school history, only needing 77 pitches (66 strikes) to do it. Two weeks later, he threw another one as if the first one wasn't enough.
Giacalone's hitting numbers are just as daunting. In 60 games for Neosho County CC, he hit for a robust .396 batting average, with 18 homeruns and an astonishing 102 RBIs, which is a school record. His slugging percentage of .786 shows that he can not only hit the long ball, but can hit with power from gap to gap as well with 16 doubles and 2 triples in 2011. Giacalone's monster season garnered him multiple accolades including Jayhawk Conference Player of the Year and NJCAA First-Team All-American honors. With heavy recruitment from big baseball schools like TCU, Oklahoma, Oklahoma State, and Nebraska, Giacalone decided to sign with the University of Tennessee for the 2013 season, as he will play one more year at Neosho County before travelling to Rochester to showcase his talents for the Honkers this coming season.